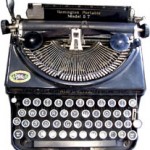 Hill Street Blues began NBC's tradition of quality drama in the 1o:00 p.m. time slot on Thursday nights.  This tradition lasted nearly three decades, ending in 2009 when The Jay Leno Show occupied the hour.
Premiering in 1981 to 1987, Hill Street Blues changed television.  It was a cop show providing stories that did not always end with the bad guys getting caught.  Story lines could traverse several episodes.  Before Hill Street Blues, prime time dramas offered stories that ended
At the heart of Hill Street Blues was Captain Frank Furillo, a recovering alcoholic guiding the Hill Street Precinct with compassion, toughness, and experience.  Trusted by his officers, detectives, and even the city's gangs, Furillo commanded a section of the city suffering from urban blight.
In the article "Being Careful Out There? Hardly" by Lorne Manly in the May 1, 2014 edition of The New York Times, several Hill Street principals shared their insights about working on the show.  Co-creator Steven Bochco said, "We didn't know what we were doing.  I mean, we certainly never set out to make a show that was going to be groundbreaking in any way.  Mike Kozoll and I basically set out just to do something that we hadn't done before, because we were kind of bored with the genre.  In fact, when Fred Silverman [then the chief executive of NBC] asked us to do a pilot, we pitched him other things, and he said, 'No. I want a cop show.'"
If Captain Furillo was the Hill Street Precinct's heart, Sergeant Phil Esterhaus was its soul, played by Michael Conrad in an avuncular manner.  Every Hill Street episode began with the morning roll call, punctuated by the sergeant's admonition that became the show's trademark:  "Let's be careful out there."
Conrad died in 1983.  Robert Prosky replaced him, playing Stan Jablonski, who offered the less compassionate and more bombastic line "Let's do it to them before they do it to us."
Hill Street Blues carved a path of quality programing that NBC followed with L.A. Law and ER in the Thursday, 10:00 p.m. time slot.  It had an impact that reverberated throughout the television industry.
In Manly's article, thirtysomething co-creator Ed Zwick emphasized the difference between Hill Street Blues and its predecessors, for example, Kojak and Cannon.  "And suddenly we see this thing on television that had its own unique voice.  And when I say voice, I don't mean only the writing.  The voice of the show suggested a unified vision, a worldview [sic], and that was Bob Butler creating a doc feel.  And it was Michael and Steven with a voice that was irreverent, scatological, tough and unsentimental.  And the cast that was not archetypal in the way that TV casts had been before.  People were flawed."
Hill Street Blues benefited from a talented cast, including Daniel J. Travanti, Veronica Hamel, Dennis Franz, Kiel Martin, Bruce Weitz, Taurean Blacque, Charles Haid, Michael Warren, Ed Marinaro, and Betty Thomas.
The setting for Hill Street Blues was never mentioned during the show's run, which ended in 1987.  However, an early establishing shot features Chicago, unmistakably.  Additionally, the precinct used in the closing credits is a Chicago location, presently used as the exterior for Chicago P.D.
Tags: 1981, 1987, 2009, Betty Thomas, Bob Butler, Bruce Weitz, Cannon, Captain Frank Furillo, Charles Haid, Chicago P.D., Daniel J. Travanti, Dennis Franz, Ed Marinaro, Ed Zwick, ER, Frank Furillo, Hill Street Blues, Jay Leno, Kiel Martin, Kojak, L.A. Law, Let's be careful out there, Lorne Manly, Michael Conrad, Michael Warren, Mike Kozoll, NBC, New York, Robert Prosy, Sergeant Phil Esterhaus, Stan Jablonski, Steven Bochco, Taurean Blacque, The Jay Leno Show, The New York Times, thirtysomething, Thursday night, Thursday nights, Veronica Hamel