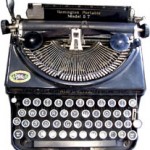 The 1997 movie L.A. Confidential, based on the novel of the same name by James Ellroy, boasts an outstanding cast.  It served as a huge platform for Guy Pearce and Russell Crowe, two relative newcomers.
Additionally, Kevin Spacey, Kim Basinger, Danny DeVito, James Cromwell, and David Straithairn brought Ellroy's story to life.
L.A. Confidential also has a treat for fans of classic television.  Its setting of 1953 includes a tip of the hat to Dragnet, a popular show of the 1950s.  Kevin Spacey's character, Detective Jack Vincennes, is the Technical Director on Badge of Honor.  Jack is a friend of the show's star, Brett Chase, played by Matt McCoy.  Vincennes clearly enjoys the aura of celebrity.  In an early scene, he dances with a young woman who is enamored with Jack's glamorous nexus to Brett Chase and the world of television.  Vincennes is, indeed, a Hollywood detective in every sense of the phrase.
Badge of Honor plays a highly significant role in the relationship between Pearce's Detective Ed Exley, a novice, and Vincennes, a veteran.  When Exley designs a scheme to uncover dirty cops, he persuades his bosses to use the show business connection as leverage against Vincennes so he will testify against the bad apples in the department.  There's nothing Vincennes enjoys more than the glory connected to his Badge of Honor job.  And Exley knows it.
With the department's threat of dissolving the association with the show, Vincennes agrees to testify.  However, Vincennes counters, telling Exley that he simply testified against cops who are close to retirement anyway.  Thus, he gets to keep his Badge of Honor job.
Vincennes plays his Hollywood connections like Yitzhak Perlman plays the violin.  He has an arrangement with Sid Hudgens, a sleazy tabloid writer, played by DeVito.  Think DeVito's landmark character Louie DePalma from Taxi with a typewriter, more cunning, and an absolute lack of morals versus a somewhat absolute lack of morals.  Vincennes tips Hudgens to arrests of celebrities.  Consequently, Vincennes gains celebrity with Hudgens writing stories featuring his involvement in the arrests.  Hudgens, in turn, increases circulation of his tabloid, Hush Hush.
Vincennes gets embroiled in the investigation at the heart of L.A. Confidential.  And later in the story, he does a 180 degree turn regarding his morals, or lack thereof, and gets killed for it.  Peter Travers reviewed L.A. Confidential for Rolling Stone.  His analysis includes the morality issue.  "Moral rot infects the characters in L.A. Confidential, which may lose audiences looking for heroes," states Travers.  "Spacey's celebrity crime stopper exhibits 11th-hour self-disgust at the gory mess that results when he sets up a boyish actor with a deviant district attorney.  (Ron Rifkin)."  Travers adds, "Scruples don't play in this urban jungle.  L.A. Confidential deserves a place with the best crime films when it hangs tough in the style of Raymond Chandler and Dashiell Hammett.
In The New York Times, film critic Janet Maslin wrote, "Mr. Spacey is at his insinuating best, languid and debonair, in a much more offbeat performance than this film could have drawn from a more conventional star."
In L.A. Confidential, the famous phrase "Just the facts" associated with Dragnet appears in a snippet of Badge of Honor.  The first incarnation of Dragnet aired from 1951 to 1959.  Another version aired in the late 1960s.
Tags: 1950s, 1951, 1953, 1959, 1960s, 1997, Badge of Honor, Brett Chase, Danny DeVito, David Straithairn, Detective Ed Exley, Detective Jack Vincennes, Dragnet, Ed Exley, Guy Pearce, Hollywood, Hollywood detective, Hush Hush, Jack Vincennes, James Cromwell, James Ellroy, Janet Maslin, Kevin Spacey, Kim Basinger, L.A. Confidential, Louie DePalma, Matt McCoy, New York Times, Peter Travers, Rolling Stone, Ron Rifkin, Russell Crowe, Sid Hudgens, tabloid, tabloid writer, Taxi, Technical Director, The New York Times, violin, Yitzhak Perlman