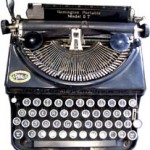 A once venerable symbol of the future is on the precipice of being an ignored relic of the past.
The Houston Astrodome. The first domed stadium. The 8th Wonder of the World.
The echoes of its past glory are nearly silent as the Astrodome is a vacant remnant of an era when technological progress meant the latest Apollo launch.
But the last Apollo mission to the Moon took place forty years ago. And Apollo's kid brother, the Space Shuttle, recently retired. Today, progress means the latest application for your iPhone.
Born in 1965, the Astrodome was a go-to place for entertainment in the last third of the 20th century.  Evel Knievel. Elvis Presley. Monday Night Football. Livestock shows. Political conventions.
It was the home of the Houston Oilers and the Houston Astros. But the Oilers abandoned the Lone Star State for Tennessee in 1997. The Astros stayed in town, but moved to Houston's retro-inspired Minute Maid Park in 2000.
And it was a location for one of my favorite movies, The Bad News Bears in Breaking Training. In this 1977 movie, the 2nd in a Bad News Bears trilogy, the misfits, underdogs, and ne'er do wells of the North Valley League get a shot at the Houston Toros, a bigger, stronger, faster Little League team. So, the Bears travel from the San Fernando Valley in southern California to Houston for a four-inning game at the Astrodome.
Because I was about the same age as the kids in the movie during its countless runs on HBO in the late 1970s, my envy of them was the same shade of green as the Astroturf in the Astrodome. If I couldn't play in the Astrodome, maybe I could see a game there someday. I suspect that if the Bad News Bears went to Wrigley Field, I would have dreamt about going to Chicago.
Today, a movement exists to convert the Astrodome into a television and movie studio complex. If this happens, then vacancy will change to vibrancy. But the Astrodome deserves more.  Much more.
Perhaps architectural historians will ignite a movement to put the Astrodome on the National Register of Historic Places. Other stadiums are on the register. Why not the first stadium of its kind?
Shakespeare wrote in The Tempest, "What is past is prologue."
But that doesn't mean it should be discarded, too.