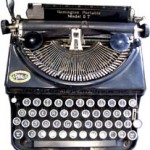 Six letters.  _ A _ _ A N.  Clue:  He is considered a superhero but he has no superpowers.  He is the protector of a dangerous, labyrinthian jungle envorinment and its citizenry.
Batman?
No.  Although Batman fits the description and Gotham City is an urban, concrete, and steel jungle, the correct answer is Tarzan.  King of the Apes.  Guardian of its wilds, inhabitants, and health.
Edgar Rice Burroughs created Tarzan in 1912.  He spurred an enduring legacy in popular culture.
Tarzan a.k.a. Lord Greystoke first appeared in the October 1912 issue of All-Story magazine.  Burroughs explains the story's genesis matter-of-factly in the article How I Wrote the Tarzan Books — it appeared in the October 27, 1929 issue of The Washington Post.
"With the success of my first story, I decided to make writing a career, though I was canny enough not to give up my job.  But the job did not pay expenses and we had a recurrence of great poverty, sustained only by the thread of hope that I might make a living writing fiction.  I cast about for a better job and landed one as a department manager for a business magazine.  While I was working there, I wrote Tarzan of the Apes, evenings and holidays.  I wrote it in longhand on the backs of old letterheads and odd pieces of paper.  I did not think it was a very good story and I doubted if it would sell.  But Bob Davis saw its possibilities for magazine publication and I got a check…this time, I think, for $700."
Tarzan of the Apes soon evolved into a book.  It was the next logical step for the still struggling writer who also details this watershed event in the Post article.
"I had been trying to find a publisher who would put some of my stuff into book form, but I met with no encouragement.  Every well-known publisher in the United States turned down Tarzan of the Apes, including A.C. McClurg & Co., who finally issued it, my first story in book form.
"Its popularity and its final appearance as a book was due to the vision of J.H. Tennant, editor of the New York Evening World.  He saw its possibilities as a newspaper serial and ran it in the Evening World, and the result was that other papers followed suit.  This made the story widely known, and resulted in a demand from readers for the story in book form, which was so insistent that A.C. McClurg & Co. finally came to me after they rejected it and asked to be allowed to publish it."
Tags: 1912, 1929, All-Story magazine, Batman, Edgar Rice Burroughs, Gotham City, Lord Greystoke, New York Evening World, popular culture, Tarzan, Tarzan Books, Tarzan of the Apes, The Washington Post, Washington Post