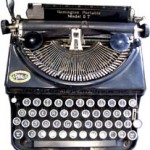 Returning to television tonight on TNT at 9:00 pm, Dallas is an example of branding.
That's "branding" as in image, marketing, and monetizing. For a moment, the word "branding" might have triggered images of cattle. It's a logical nexus. After all, Jock and Miss Ellie Ewing were regular attendees of the Cattlemen's Ball, the Southfork Ranch is spread across 100,000 acres of land, and the Ewing family prizes its ranching roots.
But Dallas as an entertainment brand?  That's a bull of a different breed.
The troika of elements in the Dallas brand.  Family. Oil. Texas. And not necessarily in that order.
Dallas began as a five-episode miniseries on CBS in 1978. It was my first venture into prime time television drama, primarily because it aired on Friday nights. School night bedtime was 10:00 pm during junior high school while Friday and Saturday nights extended it by at least an hour.
CBS picked up Dallas for the 1978-79 television season. It ran for thirteen seasons and spun off two tv-movies in the 1990s. From bar mitzvah to bar exam, Dallas was a constant pop culture reference playing in the background of my life.
Drawing on a basic element from Greek tragedy, the audience wants to watch great people suffer, Dallas gave us a modern version of Romeo & Juliet, primary and secondary characters that were three-dimensional rather than cartoonish, and, of course, a villain that we secretly rooted for. Ok, sometimes maybe not so secretly.
Jock Ewing was the wise patriarch, a self-made oil baron that cemented multi-million dollar oil deals with handshakes. Strong. Rugged. Ethical. In Jock's ethos, simple but straightforward rules dictated his conduct.  A man's word is his bond. You can be tough and fair in business. Trust is earned, not bought. Family is the core of life.
Where Jock Ewing was tough but honest, eldest son J.R. was ruthless. If you wanted insight on how to bend any situation to your advantage, you needed only watch J.R. Ewing's latest scheme. J.R. had a streak of manipulation that would have Macchiavelli taking notes.
Bobby and Pamela Ewing comprised the heart of Dallas. He, the good son that began the series by bribing politicians with money and hookers for Ewing Oil, fell in love with Pamela's assets.  Besides beauty, they consisted of charm, kindness, and emotional strength. They proved useful in offsetting the bad blood between the newlyweds' respective fathers, Jock Ewing and Digger Barnes.
Once partners in the oil business, Jock and Digger were blood enemies sourced in a feud dating back to the 1930s. Jock and Digger had a falling out because Digger kept gambling away his share of their oil wells.
The feud intensified because Digger courted Eleanor Southworth a.k.a. Miss Ellie, but she saw his continual drunkenness as a danger sign and wisely chose Jock as a husband. After they married, Jock saved her family's ranch, Southfork, with his oil profits.
Larry Hagman played J.R., a far cry from Hagman's bumbling astronaut days as Tony Nelson on I Dream of Jeannie. Though Dallas was an ensemble show with multiple storylines, it attracted an audience because Hagman deftly portrayed a villain that we loved to hate.
The fury that J.R. Ewing inspired across the Dallas spectrum of characters triggered the Who Shot J.R.? phenomenon.
Working late one night in the offices of Ewing Oil, J.R. was shot. Because several characters previously expressed a desire to kill him, the list of suspects was long. And so was America's wait to discover the shooter's identity.
Broadcast as a cliffhanger at the end of the Dallas 1979-80 television season on March 21, 1980, the episode A House Divided left America pondering the identity of the shooter. Who had the strongest motive? Who had the most to lose?  Who Shot J.R.?
An actors strike and Larry Hagman's negotiations for a reported profit share of J.R. Ewing merchandise and $100,000 per episode, an unheard of salary for a television actor at the time, delayed production of the 1980-81 television season. The delay intensified America's interest.
In the 1980-81 Dallas season premiere broadcast on November 21, 1980, Who Done It?, we learned that J.R.'s sister-in-law, Kristin Shepard, pulled the trigger. With 83 million people watching, the episode has the highest Nielsen rating for any non-finale television program, second overall to the M*A*S*H finale on February 28, 1983 with 125 million people.
Dallas monetized its brand with merchandise, including jigsaw puzzles, novels, a board game, trading cards, dirt from the Southfork Ranch, and J.R. Premium Beer. The label on each can of beer proclaimed, "If you have to ask how much my beer costs, you probably can't afford it!"
Dallas returns with a new generation of Ewings on TNT for the next few weeks. A continuation, not a remake, a season of ten episodes features the younger Ewings with the foundation of the previous generation. Larry Hagman is back. So is Patrick Duffy as Bobby Ewing.
And Linda Gray also reprises her Dallas role of Sue Ellen Ewing. The original desperate housewife. But the former beauty queen with an alcohol addiction is no longer intimidated by husband/nemesis J.R. She is a picture of strength with political ambitions.
The sibling rivalry between J.R. and Bobby continues with their sons, John Ross and Christopher. One adheres, perhaps restrictively, to the steady revenues of Texas oil while the other sees opportunities in alternative energy.
Will a high-tech world have room for traditional customs of Texas business? Probably.
J.R. once said to the daughter of an associate in the oil business, "Contracts were made to be broken, honey, but a handshake is the law of God."
Some Texas traditions never die.