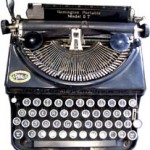 Branch Rickey and Jackie Robinson changed baseball when the former signed the latter to a contract with the Brooklyn Dodgers baseball team.  They broke organized baseball's color line that was never codified but seemingly understood
Earlier this year, the movie 42 debuted.  It showed the genesis of the Robinson-Rickey relationship that began in 1945 at 215 Montague Street, the headquarters of the Brooklyn Dodgers.
In that Brooklyn Heights office, Jackie Robinson met Branch Rickey on August 28, 1945.  Two months later, he signed with the Brooklyn Dodgers.  42 covers the years 1945-1947.  But the respect that these two icons held for each other continued throughout the years.
On November 20, 1969, a 50 year-old Jackie Robinson was the Mystery Challenger on What's My Line?  Host Wally Bruner said, "You know, we all, Jackie, owe you a deep debt of gratitude for what you started when you joined the major leagues because you've made baseball a much better and interesting and exciting game.  And it began with you."
Jackie Robinson appears pensive, almost uncomfortable with the praise showered on him by Bruner.
"May I say in all sincerity, I don't know whether we have time, but I appreciate that.  But I must say, in all sincerity, that had it not been for Mr. Branch Rickey, this thing couldn't have come about.  He had a much more difficult role than I had and I like to give him credit for the role that he played in helping us and guiding us through our careers."
Rickey showed similar immodesty in an interview circa early 1960s on WGN with Cubs broadcaster Jack Brickhouse.
"But first of all, you ought to understand and the world ought to understand that there isn't any human being in America that's entitled to any credit whatever for giving another citizen of our country, I don't care anything about his color, or the phallic measurements of his head, or his chin bones, or anything else, that would give another man a chance to make a living at the thing that he can do the best.  No credit should come to me or anybody else about that thing.  Montreal deserves credit.  And above all, Jackie Robinson deserves credit."
In the Brickhouse interview, Rickey also focused on Jackie Robinson's courage.
"But you see, the man that carried the load during those first two, three years, more than that, was Jackie himself.  He's not a natural in that field.  Naturally, he's very resentful of any kind of mistreatment or insult or discrimination.  He carries chips on his shoulders…And when he talks in anger, he talks regretfully.  He is a great character in that he was able to impose upon himself the restrictions that were necessary to carry that load for his race.  He sensed that, he realized that, and he did it.  And nobody knows what he had to take.  He's a wonderful person, that fella."