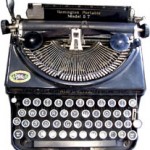 Some television spinoffs do very well.
Frasier.
Laverne & Shirley.
The Jeffersons.
Others, not so much.
Joey.
Models Inc.
Richie Brockelman, Private Eye.
A spinoff of NBC's The Rockford Files starring James Garner, Richie Brockelman, Private Eye starred Dennis Dugan in the title role.  It lasted for six episodes in 1978.  Brockelman was in his early 20s.  Eager, to be sure, Brockelman's youth contrasted Rockford's seasoned, sometimes cynical, approach to solving cases.  Indeed, Jim Rockford had a hard-boiled, weathered, and experienced air about him.
Technically, perhaps, Richie Brockelman, Private Eye was not a spinoff.  Brockelman first appeared in a 1976 pilot entitled Richie Brockelman:  Missing 24 Hours.  The character appeared in a guest role in the two-hour Rockford Files episode The House on Willis Avenue in 1978.  Then, NBC launched the series.
Although Brockelman only lasted five episodes with the pilot counting as a sixth episode, the show's guest star roster is impressive.  Sharon Gless.  Suzanne Pleshette.  Charles Siebert.  Caroline McWilliams.  All had long running shows in the 1970s and the 1980s.  Sharon Gless had Cagney & Lacey.  Pleshette had The Bob Newhart Show.  Siebert had Trapper John, M.D.  McWilliams had Benson.  Barbara Bosson played Brockelman's secretary, Sharon Diederson.  She had a long run on NBC's Hill Street Blues in the 1980s as the ex-wife of Captain Frank Furillo.
Both Rockford and Brockelman had police contacts.  Rockford had Becker, Brockelman had Coopersmith.  After the show's cancellation, Richie Brockelman returned to The Rockford Files in the 1979 episode Never Send a Boy King to Do a Man's Job.
Dugan shifted his career to working behind the camera as a director with an amazing list of comedy credits, including I Now Pronounce You Chuck & Larry, Happy Gilmore, Saving Silverman, National Security, Big Daddy, You Don't Mess with the Zohan.
In the March 17, 1978 edition of The Milwaukee Sentinel, television critic Greg Moody examined Richie Brockelman, Private Eye in his TV Today column.  "In the premiere episode, 23 year old private investigator Richie Brockelman (Dennis Dugan) tries to clear his brother Sydney of an embezzlement charge," Moody wrote.  "All his life, Sydney has been held up to Richie as the perfect child."
Moody continues, "Now it is up to Richie to save his brother.  Along the way, Richie gets himself and Sydney on the wanted list as armed and dangerous fugitives but finally untangles the mess and solves the mystery through sheer luck, plus lousy shooting on the part of the bad guys.
"It doesn't sound like much, but Dugan captures the same comic bewilderment at detection as Garner does.  He is also backed up by some good scripting and production values.
"Richie Brockelman, Private Eye zips along at a frantic pace, and while it marks no great milestone in the history of the television detective, it does entertain."
Moody's praise, though generous, did not reflect in the ratings.  NBC pulled the plug, leaving Richie Brockelman, Private Eye to join a list of thoughtfully conceived but ultimately unsuccessful spinoffs.  Later additions to this list include The Tortellis (Cheers), Top of the Heap (Married with Children), and Joanie Loves Chachi (Happy Days)