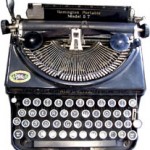 John Stamos launched his career in 1980s daytime television as Blackie Parrish on General Hospital.  In turn, Stamos became a heartthrob.  And he's never looked back.
In 1984, Stamos tackled prime time with Dreams, a short-lived CBS show about a rock and roll group.  He partnered with veteran television actor Jack Klugman in You Again, an NBC sitcom about a teenager moving into his father's home after a long estrangement.  You Again lasted one season.
After two valiant though unsuccessful prime time attempts, Stamos struck gold with Full House, an ABC sitcom that served as an anchor for the Alphabet Network's Friday night lineup.  The three father figures on Full House presented distinct personalities.  Bob Saget's Danny Tanner, the actual father of the three daughters on the show, exemplified practicality.  Dave Coulier's Joey Gladstone was funny, childlike, and impulsive.  Following his musical background, John Stamos infused his character of Jesse Katsopolis with a love of music.  Full House was a prime time powerhouse, airing from 1987 to 1995.
Stamos continued his forays in prime time with the short-lived 2001 entry Thieves along with Jake in Progress, a single-camera show that debuted in 2005.  Starring in the title role, Jake plays a successful New York City publicist taking an objective look at his approach to women.  That is, to say, his womanizing.
A terrific supporting cast wasn't enough to let Jake progress on his journey of finding his other half.  His soulmate.  His counterpart.  Wendie Malick of Just Shoot Me and Dream On played Jake's boss.
After a guest spot on Friends in 2003, Stamos joined the cast of NBC's long-running drama ER as Tony Gates.  Initially a recurring character, Gates became a fixture in the regular cast.  Stamos also appeared in the 2007 HBO documentary Mr Warmth:  The Don Rickles Project.  A huge fan of Rickles, Stamos joined a roster of legends, including the Smothers Brothers, Robin Williams, Bob Newhart, Martin Scorsese, Regis Philbin, Jay Leno, Debbie Reynolds, Clint Eastwood, James Caan, and Carl Reiner.
Stamos played sports agency owner Connor McLane on USA's Necessary Roughness, a show centered on a sports psychologist played by Callie Thorne.  Necessary Roughness aired for three seasons, from 2011 to 2013.
Broadway beckoned in 2009.  Stamos starred in the reboot of Bye Bye Birdie, a play about the frenzy caused by rock and roll star.  It was inspired by the mania surrounding Elvis Presley's breakthrough in the late 1950s.  Stamos tackled a role played by Dick Van Dyke, who launched to sitcom fame in The Dick Van Dyke Show after Bye Bye Birdie.
In his October 16, 2009 review titled Music to Play, Places to Go, People To See for The New York Times, Ben Brantley analyzed the cast.  He wrote, "It's true that many of them present themselves as cartoons, animated by physical slapstick, but they're all from different comic books.  As the mother-smothered Albert Peterson, the showbiz agent who manages Birdie's career, Mr. Stamos affects an adenoidal speaking voice and a clownish body language (perhaps meant to recall Mr. Van Dyke's) that make him seem the same age as Conrad's fans."