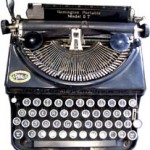 Kid Power aired on ABC during the 1972-73 television season — it was another product of the Rankin-Bass animation machine that relied heavily on transforming the creations of others.  Based on Morrie Turner's Wee Kids comic strip, Kid Power centered on a group of kids and its organization — Rainbow Club.
Simply, Kid Power may be described as Peanuts meets the Rainbow Coalition by way of The Little Rascals.  Fairly, Kid Power may be described as Peanuts meets the Rainbow Coalition by way of The Little Rascals.
Kid Power utilized music to illustrate each episode's moral lesson.  Mike Curb was the show's Music Consultant.  His children's chorus, the Curbstones, provided the vocals.  Curb, a children's music guru, co-produced Sammy Davis, Jr.'s original recording of The Candy Man with Don Costa.  To complement Davis on The Candy Man, Curb used his children's singing group, the Mike Curb Congregation.
The togetherness spirit of the late 1960s and early 1970s fueled by peace rallies, Woodstock, and the youth culture reflected in Kid Power.  But the show also used humor to poke fun at people's differences.
For example, the episode Uncle Tom depicted the kids staging the famous play Uncle Tom's Cabin.  Ralph, the tough-guy bully of the group, plays Simon Legree.  But he cannot understand why he should hate Randy, a black kid.  Randy is the "best football player in the whole school," according to Ralph.  He is also playing the title role.
Hip to Ralph's upbringing, Randy says, "Why don't you check with your father?  I'll bet he'll come up with at least one suggestion."
Despite these core elements, or perhaps because of them, Kid Power fell under scrutiny by Hal Erickson in his 1995 book Television Cartoon Shows, 1949 – 1993.
"Like Turner's strip, the series stressed the positive results of ethnic balance and tolerance, with concern for the environment thrown in — and also like the strip, this was often accomplished with a heavy hand.  The whole point of the series was to show a racially mixed group of kids who refused to be self-conscious about skin color.  And yet, Kid Power's theme song rammed the repeated refrain 'Red, Yellow, Black and White' down the audience's throats so ruthlessly that viewers couldn't do anything but notice the cosmetic differences among the Rainbow Club members.
Stylistically, Kid Power faltered in its overreliance on 'psychedelic' musical numbers which looked like chintzy Yellow Submarine imitations, and in its use of one of the most obnoxious laughtracks in all of Saturday morning television.  Such intrusive ingredients are what date this series most for modern-day viewers."