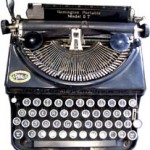 Media historians will likely document the 1980s as the Decade of the Peacock.  As television approached its 40th anniversary since Milton Berle launched the medium into mass status in 1948 with Texaco Star Theatre, NBC's avian emblem emerged like a phoenix, symbolizing pride throughout the environs of network headquarters at 30 Rockefeller Center in midtown Manhattan, 3000 West Alameda Avenue in beautiful, downtown Burbank, and approximately 200 NBC stations.
NBC built its prime time lineup into a tower of strength in the Reagan era after a decade of prime time dominated by ABC and CBS.  It was a powerhouse.  Under the aegis of chief programming architect Brandon Tartikoff, NBC delivered programs of high quality and high Nielsen ratings in the prized yuppie demographic.  Creators finding a home at NBC included Gary David Goldberg (Family Ties), Steven Bochco and Michael Kozoll (Hill Street Blues), Susan Harris (The Golden Girls), Anthony Yerkovich (Miami Vice), Reinhold Weege (Night Court), and James Burrows, Glen Charles, and Les Charles (Cheers), and Bill Cosby, Ed. Weinberger, and Michael Leeson (The Cosby Show), and Joshua Brand and John Falsey (St. Elsewhere).
This creative renaissance was, by no means, bulletproof.  NBC endured failures.  Lots of them.  Lewis & Clark, Jennifer Slept Here, Supertrain, Misfits of Science, Mrs. Columbo / Kate Loves A Mystery, Pink Lady, Manimal.
In 1986, NBC responded to the yuppie audience further by debuting L.A. Law in 1986.  Created by Steven Bochco and Terry Louise Fisher, L.A. Law was populated with characters in the yuppie demo.  Yuppies, a slang term for "young, urban professionals" or "young, upwardly mobile professionals" found themselves reflected in the characters at a fictional Los Angeles law firm.  In his 1992 autobiography The Last Great Ride, Brandon Tartikoff summarized the back story on the show's creation.
"That show came out of a very brief meeting with Steven Bochco in 1986 — and it proves that simple ideas are often the most powerful ones.  'Hill Street' is about eighty-five percent cops and fifteen percent lawyers,' I said.  'Why don't we flip the proportions and see what happens."
What happened was a show with multi-dimensional characters and real-life issues, thereby completing NBC's cops-doctors-lawyers drama trifecta with Hill Street Blues and St. Elsewhere.  L.A. Law won the Emmy Award for Outstanding Drama Series four times during its eight-year run from 1986-1994.
NBC aired the L.A. Law pilot in unusual fashion, the programming strategy indicating the network's faith.  It debuted on September 15, 1986 in NBC's Monday Night at the Movies time slot from 9:00 pm to 11:00 pm.  In an NBC press release dated August 27, 1986, Tartikoff promoted the scheduling decision.
"L.A. Law is a very special show.  We think this is an innovative and unprecedented way to get maximum sampling of an extremely attractive program."
The pilot achieved strong Nielsen numbers:  21.2 rating and 33 share.
In addition, NBC rebroadcast the two-hour pilot on September 27, 1986 in the 11:30 pm to 1:00 am time slot usually reserved for Saturday Night Live, plus an extra half hour.  For its first season, L.A. Law aired in the 10:00 pm time slot on Friday nights following Miami Vice.  During its remaining seven seasons, it aired in the same time slot on Thursday nights.