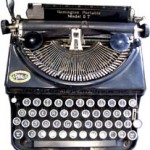 An attempt to list all of the outstanding moments, accomplishments, and cases in L.A. Law would not do it justice (pun intended).  But a few, select pieces evidence a television show consisting of multi-layered characters, compelling story lines, and crisp writing.
Tightly written, the L.A. Law premiere episode establishes the lawyers at the tony law firm McKenzie Brackman Chaney & Kuzak.  It opens with a montage of a Los Angeles trademark, the freeway traffic jam.
On the Tuesday morning after Labor Day weekend, family lawyer Arnie Becker (played by Corbin Bernsen) flirts with a female freeway traveler.  His vanity license plate describes his profession:  LITIG8R.
Upon arrival at McKenzie Brackman's office, a disgruntled ex-husband confronts Arnie, a weasel-like attorney who pursues women like a pirate hunts treasure.  He sleeps with co-workers.  He sleeps with his female clients.  He sleeps with the wives of his male clients.  Arnie is lecherous, but also effective at his job.  The ex-husband points a gun at Arnie, only to reveal that it's a starter pistol.  Still, the point is made that Arnie will do whatever it takes to get his clients the best deal he can during a divorce.
Then, Arnie and his secretary Roxanne Melman (played by Susan Ruttan) discover the dead body of Norm Chaney (played by Loren Janes) slumped over his desk.  Apparently, he fell asleep while eating dinner in his office on Friday night.  Arnie immediately illustrates his personality with dialogue succinctly reflecting office politics, an L.A. Law staple.  If he is [dead], I've got dibs on his office.
Cut to theme music and the infamous vanity license plate bearing the show's name.
The pilot later introduces Michael Kuzak (played by Harry Hamlin).  Kuzak represents Justin Pregerson (played by Tom O'Brien), the son of a blue-chip client.  Pregerson needs legal counsel for a rape charge involving Adrienne Moore (played by Alfre Woodard).  Moore's outburst in the courtroom results in a contempt of court citation and jail time to cool off and apologize to the court.  When Kuzak lands in jail for failure to pay $4,200 in outstanding parking tickets, he finds himself in a jail cell adjoining Moore's.
"Kuzak defines and defends his role as a lawyer, despite his misgivings about Pregerson.  I represent the system as well as the client, Ms. Moore.  I may not always believe in the client, but I have to believe in the system."
Through legal maneuvering, Kuzak and the respective lawyers for Pregerson's two accomplices get the case dismissed.  Kuzak's faith in the sometimes unjust justice system may have been damaged, but not destroyed.  Eventually, Pregerson answers for his crime.
When his father cuts off the money, Pregerson holds up Kuzak.  McKenzie Brackman's star litigator then makes an inquiry to Detective Lester Tuttle, an acquaintance in the Los Angeles Police Department.  He wonders aloud whether Pregerson might have a carry permit for a certain gun.  Pregerson receives a list of charges, including resisting arrest and drug possession.  With probation status from previous legal matters in jeopardy and a highly probable sentence of six to eight years minimum, Pregerson cuts a deal and admits to the raping Moore with his cohorts.  He gets eighteen months.
To handle work like the Pregerson matter, Kuzak seeks a "body" to relieve him.  Enter Victor Sifuentes (played by Jimmy Smits).  Sifuentes is an attorney in the Public Defender's office.  Other McKenzie Brackman attorneys include Ann Kelsey (played by Jill Eikenberry) and Stuart Markowitz (played by Michael Tucker).  Kelsey is a general practice attorney while Markowitz specializes in tax law.  Markowitz and Kelsey become romantically involved, marrying in a later season.  In real life, Eikenberry and Tucker were married.
A staff meeting in the pilot episode depicts the upscale salaries earned by the attorneys.  Kelsey notes that her salary of $52,500 is disproportionate to the firm's billing her time at $135 per hour which generates $216,000 annually for the firm's coffers.
Where Douglas Brackman (played by Alan Rachins) runs the firm's day-t0-day operations as Managing Partner, Leland McKenzie (played by Richard Dysart) holds the position of Senior Partner.  He started the firm with Brackman's father.