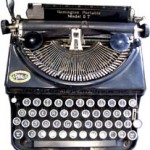 In the second season L.A. Law episode The Wizard of Odds, black overachiever Jonathan Rollins (played by Blair Underwood) interviews with McKenzie Brackman.  Actually, Jonathan controls the interview from the outset, referencing powerful family friends, Ivy League accomplishments, and palpable confidence.  He reasons that a smaller, prestigious firm like McKenzie Brackman can be more responsive to his personal needs.
Jonathan's salary demands are far beyond those of the firm's first year associates.  He wants $72,500.  Despite Douglas Brackman's warnings, Leland McKenzie sees star potential in Jonathan.  He meets the salary demand, though his decision haunts him later in the second season.  In the episode Brackman Vasektimized, Jonathan reveals his salary to Abby Perkins.  She, in turn, reveals it to Victor Sifuentes.  Disharmony abounds.
Victor challenges Leland that a black lawyer from Harvard is worth more than a Chicano lawyer from Glendale.  Victor easily places his own salary demand.  $72,600.  Ann Kelsey discloses Victor's raise to Abby along with a harsh reality.  Abby has to work harder for a raise.
If any doubt existed about Jonathan's value, he dispelled it in the second season episode Open Heart Perjury.  This episode showcases Richard Masur as Robert Bolland, an unscrupulous business manager.  Stuart Markowitz joins Jonathan in representing Katherine Crutcher (played by Irene Tedrow), a 74 year-old woman who claims that Bolland's financial advice drained her life savings.
On the witness stand, Bolland makes a good show of sympathy, but Jonathan and Stuart learn that his remorse is insincere.  Stuart gives Jonathan the green light to play hardball.  Bolland suffers a heart attack while testifying because of Jonathan's intense cross-examination.  Jonathan motions to attach the proceeds, if any, of Bolland's life insurance policy to the judgment.
Ann and Abby denigrate Jonathan's modus operandi, inspiring him to leave the office full of ire.  Stuart, on the other hand, points out that Jonathan is a blue chip lawyer, a rookie who had the presence of mind to do what needed to be done in the best interest of the client, the essence of good lawyering.  In practical terms, Jonathan Rollins is the kind of lawyer that people hire.
Masur returned to L.A. Law in the eighth season episode The Green, Green Grass of Home.  L.A. Law sometimes utilized guest stars in more than one role.  In this episode, Masur plays Barry Glassman, a fugitive whose real name is Jay Ellison.  He aided in the prison escape of Black Panther Horace Washington.
Conchata Ferrell appeared regularly as entertainment superlawyer Susan Bloom in the sixth season after making a guest appearance in the second season episode Hand Roll Express as a food critic who takes revenge on her ex-boyfriend by publishing a bad review of his restaurant.  It prompts the ex to file a lawsuit against the magazine that published the review.
Ferrell played the brash, blunt, and sometimes bullying showbiz mouthpiece with aplomb.  In the sixth season episode All About Sleaze, she represents Arnie Becker.  By this time, Arnie is a television personality thanks to a divorce home video informercial and appearances on a local television station's news programs.  Susan sets up Arnie as a network news on-air consultant.  Arnie later realizes that Susan put him in the middle of a power struggle between the show's co-host and producer, Brooks Tapman and Ken Feldman, respectively.
When Tapman fires them, Arnie's anger surfaces.  He confronts Bloom who, with nonchalance, explains the financial realities of the situation.  The network bought out his contract.  Essentially, Arnie got a $250,000 pay day for two weeks of work and an offer of 15% above his fee could be forthcoming from a local television station.