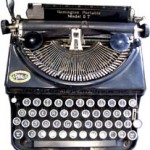 In Teleliteracy is Here…So Telefriend, Chapter 14 of his 1992 book Teleliteracy, television critic David Bianculli raises the issue of television programming rivaling literature for intelligence.
"Authors of written literature reveal their own enthusiasms and backgrounds when quoting from — or alluding to — previous written works.  Why should TV's viewers, or its writers, behave any differently?  When writing or 'reading,' the visual and verbal language of television, why aren't we given credit for processing the often amazingly arcane and complex information and allusions TV throws at us constantly?"
L.A. Law presents a case study for Bianculli's question.  In several instances, it relies on the audience's knowledge, appreciation, and intelligence regarding television history, shows, and characters.  For example, the eighth season premiere episode Book of Renovation, Chapter One introduces attorney Eli Levinson (played by Alan Rosenberg) and secretary Denise Iannello (played by Debi Mazar).  Viewers knew these characters from the early 1990s ABC show Civil Wars.  It marked the first time that characters from a canceled show transferred to a show on another network to appear on a regular basis.  Eli has a personal connection at McKenzie Brackman.  Stuart Markowitz is his cousin.
Civil Wars aired on ABC from November 20, 1991 to March 2, 1993 and for two weeks in August 1993.  William M. Finklestein, an L.A. Law writer-producer, created Civil Wars for Steven Bochco Productions.  The show revolved around matrimonial attorneys and their clients.
L.A. Law also used story lines inspired by real events.  L.A. Lawless, the seventh season premiere, focuses on April 29, 1992, the date of the Los Angeles riots triggered by the not guilty verdict for the cops in the Rodney King beating case.  Stuart suffers an attack similar to Reginald Denny's attack, a news highlight for days.  Consequently, Stuart has some mental deterioration.
On a lighter note, Arnie Becker, represents Mr. Champion (played by Dan Castellanata) in a wrongful termination suit against his employer, a theme park.  Mr. Champion portrayed Homer Simpson till he removed his character head in a customer's line of sight.  Castellanata voices Homer Simpson's character on The Simpsons.  Arnie makes a pitch for the firm to expand its practice in entertainment law, an idea he addressed in Simian Enchanted Evening.
A Martinez joins the cast in L.A. Lawless as attorney Daniel Morales.  When a fellow lawyer asks where he practiced before coming to L.A., Morales responds, Santa Barbara.  It's a reference to his starring role on NBC's daytime soap opera of the same name.  Santa Barbara aired from July 30, 1984 to January 15, 1993.
Martinez also appeared in the fourth season episode The Last Gasp as Victor Sifuentes' childhood friend, Hector Rodriguez.  Victor represents Hector, a drug addict and death row inmate.  New drug research and Victor's oratory skills are not enough to obtain a stay from the governor.  At Hector's request, Victor is present at the execution.
For football fans, this episode is noteworthy for a case involving Mike Ditka, then Head Coach of the Chicago Bears.  Ditka plays himself in a story line showcasing Bears fan Jack Lewis (played by John Kapelos) suing the Bears for misrepresentation and false advertising because its 6-10 record did not match the pre-season promotion or the team's talent.  Lewis sues for expenses incurred in the purchase of a satellite dish to watch the Bears games, emotional distress, and a blood pressure condition.  He settles for the opportunity to explain his story to Ditka.