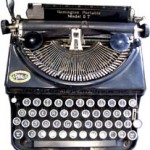 Of  all guest stars or recurring characters on L.A. Law, perhaps none stand out more than direct mail king David Meyer (played by Dann Florek).  Once married to Roxanne Melman (played by Susan Ruttan), secretary to Arnie Becker, Meyer is the firm's court-appointed receiver in the fifth season episode Speak, Lawyers, For Me.
Office politics, financial conflicts, and mismanagement reduce McKenzie Brackman to a mere shadow of its former self.  In the episode's cold open, Meyer gives a pep talk to the firm.  He closes with the trademark line familiar to fans Hill Street Blues, another 1980s NBC show co-created and produced by Steven Bochco:  Let's be careful out there.
Arnie represents Roxanne in her divorce, a sticky situation as he also partners with Meyer in a home video deal concerning divorce law.  Although Arnie sometimes exhibits little in the way of scruples, character, or values, he alludes to those voids as occupational hazards.  For example, in the third season episode Urine Trouble Now, Arnie refers to his opposing attorney as a bloodhound, but he quickly points out that he means the term as a professional compliment.
David Meyer also appears briefly in the fourth season episode One Rat — One Ranger.  While bumping into Stuart Markowitz during a trial, Meyer meets Stuart's opposing client, a disgruntled dating service user.  Unlike Roxanne, she is genuinely interested in the wonderful world of direct mail.
L.A. Law's fourth season reflected the financial reality of law firms, office politics, and financial management.  One Rat — One Ranger offers a solution.  McKenzie Brackman hires a rainmaker, Rosalind Shays (played by Diana Muldaur).  To keep the firm financially solvent, she steps up to the plate as the firm's primary income generator.
Rosalind Shays plays hardball.  Eventually, she wins the Senior Partner position when Leland McKenzie decides to step down in the fourth season episode Blood, Sweat and Fears.  While the clients like her work, the McKenzie Brackman attorneys don't like her.  In turn, Leland seeks his old position.  Rosalind resigns in the fourth season episode Forgive Me Father, For I Have Sued.  But the strenuous relationship continues in the following season when Rosalind sues the firm for sexual harassment.  In the fifth season episode Lie Harder, Rosalind settles for $1.4 million, a lower figure than the judgment.
Somewhere along the way, Leland and Rosalind become partners of a different kind in a relationship based on friendship, mutual respect, and physical attraction.  But not love.  In one of television's most bizarre deaths, Rosalind falls down an empty elevator shaft while waiting with Leland for the elevator in the fifth season episode Good to the Last Drop.  TV Guide placed the episode at #91 in its 1997 issue denoting the 100 Greatest Episodes of All Time.