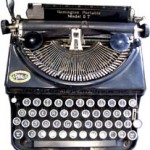 Tonight, the first full week without David Letterman in late night television begins.
Letterman, the informal successor to Johnny Carson as the ruler of the late night kingdom, began his television talk show hosting career with a morning show in 1980.  It won two Emmy Awards, but suffered cancellation after four months.
Jumping to the 12:30 a.m. slot, Letterman replaced Tom Snyder and Tomorrow.  In turn, he and his team created Late Night.  It became an iconic show, to say the least.  And now, David Letterman is gone from the airwaves after 33 years in late night television.
Somehow, the late night pairing of the silver-haired, steadfast, and avuncular Johnny Carson and The Tonight Show with the brash, sarcastic, and inventive David Letterman of Late Night, seemed appropriate.  Bob Costas, an NBC cornerstone by the mid-1980s, began Later, late night interview show that debuted in 1988 and ended in 2000 after hosts Greg Kinnear, Cynthia Garrett, and guest hosts succeeded Costas, who left the show in 1994.
All Midwesterners, Carson, Letterman, and Costas carved a Mount Rushmore of late night television during NBC's heyday of the 1980s.  When David Letterman left NBC for CBS in 1993 after being denied the opportunity to succeed Johnny Carson, his idol, as host of The Tonight Show, he created a new late night arena with Late Show.  CBS had last tried a late night talk show in the late 1980s with Pat Sajak.  But with The Tonight Show going to Jay Leno, the permanent guest host, CBS saw an opportunity to bring Letterman to 11:30 p.m., take on NBC, and create a new television institution.
It worked.  After a tremendous marketing campaign, a renovation of the historic Ed Sullivan Theatre, and Letterman's aura of comedy excellence, Late Show promised a new era of late night television.  And then, three things happened that secured Leno's dominance in the ratings, if not the affection of late night television viewers.
In 1994, NBC debuted ER and Friends, setting the network's 1990s Thursday night dominance in motion.  With Seinfeld, a situation comedy approaching legend status, NBC had a prime time lineup that created unbeatable lead-in programming for the local news, The Tonight Show, and Late Night, which had Conan O'Brien succeeding Letterman at the helm.
Also in 1994, CBS lost eight affiliates to FOX, creating a vacuum filled with affiliates boasting television signals of lesser strength, a key factor before cable programming became an apparent necessity in homes.  CBS lost stations in Atlanta, Detroit, Cleveland, Tampa, Phoenix, Milwaukee, Austin, and Dallas.  This, plus the loss of NFL rights to FOX that same year combined for a one-two punch that staggered Late Show.
In 1995, Hugh Grant got arrested for soliciting a prostitute.  His first public appearance was on The Tonight Show on July 10, 1995, when Leno began his interview by famously asking, "What the hell were you thinking?"  The notoriety of the arrest, a direct contrast to Grant's bumbling but amiable persona projected from film roles, lured viewers who might usually watch Late Show plus viewers who usually didn't watch late night television.
Of lesser importance but deserving mention, David Letterman hosted the Oscars in 1995.  A creature of late night, Letterman essentially brought his humor to the broadcast.  It was to no avail.  John J. O'Connor of The New York Times wrote, "As the stars glittered, Dave fizzled.  The biggest surprise of Monday's Academy Awards telecast on ABC was the growing insignificance of David Letterman as the evening droned on.  Instead of keeping things moving smartly, Mr. Letterman stuck with his late-night shtick, too often leaving the show's pacing in shambles.  Glamorous people waiting for awards announcements aren't terribly interested in New York City cabdrivers [sic] or stupid-pet [sic] tricks."
Letterman turned the Oscars broadcast into a source of jokes for his monologues rather than avoid it.  He did the same with the battle to succeed his idol, Carson, right to his last monologue on Late Show on May 20th.  To kick off the monologue, Letterman cracked, "I want to tell you one thing.  I'll be honest with you.  It's beginning to look like I'm not gonna get The Tonight Show."
When Letterman underwent quintuple bypass in 2000, viewers responded with the intangible prize of affection during his comeback.  When he became the first television personality to perform after the terrorist attacks of September 11, 2001, America responded with relief.  Six days after the attack, he let us know that it was okay to laugh again.  When Letterman received the Kennedy Center Honors in 2014, the decision makers on cultural significance, popular and otherwise, responded with respect.
In turn, it is neither ratings nor a misstep on Hollywood's biggest night for which David Letterman will be remembered.  Letterman's humor, grace, and endurance comprises legacy.