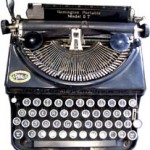 Mandy Patinkin shared his passion for Lionel Trains on an episode of Chicago Hope.  As Dr. Jeffrey Geiger, Patinkin brought his hobby to millions of viewers.
In an interview on Late Late Show with Tom Snyder in the late 1990s, Patinkin talks extensively about Lionel and explains his reason for Lionel's appearance on Chicago Hope.
"I wanted to pay them back.  They gave me my childhood.  I'm not kiddin'."
The conversation sparked because of the mutual enthusiasm shared by Snyder and Patinkin.  Snyder hosted the video A Century of Legendary Lionel Trains.
In addition to Snyder and Patinkin, millions of Lionel hobbyists have sustained the hobby for the past one hundred years.
Joshua Lionel Cowen (born Cohen) founded the Lionel Manufacturing Company in New York City on September 5, 1900 at the age of twenty-three.  Products soon hit the marketplace.
In 1901, Lionel unveiled its first accessory, the No. 340 suspension bridge.
A half-century later, Lionel entered what some toy train hobbyists call the Golden Age — 1950s-1960s.
1950 began the second half of the 20th century and marked the Golden Anniversary of Lionel.  For collectors who wanted faster trains, Lionel made available Magne-Traction, an invention to help the trains 'grip the rails better.'  The slogan was, "More speed, more climb, more pull!'
Ten years later, the New Frontier began.  Lionel responded to the mood, events, and influence of the new generation inspired by President John F. Kennedy.  America's youth awed at science because of the space race and committed to public service because of the Peace Corps.  Lionel tapped the attention with a train set geared for the landmark election of 1960.  The 'Campaign Special' came with campaign stickers for both parties.
Lionel paralleled the Atomic Age with the Atomic Energy Commission security train car complete with machine guns on the roof.  The satellite-launching car and the Minuteman missile-launching box car were also available.
As television solidified its place as the mass medium for news, entertainment, and sports, Lionel sold a television train car.  A 1950's television camera turned as the car moved down the track.
A Bronx Zoo giraffe train car featured a giraffe automatically ducking its head when nearing a bridge.
Lionel expanded beyond the toy rails in the 1960's with other offerings.  The Famous Inventors series inspired children to recreate great inventions — Alexander Graham Bell's telephone, Johannes Gutenberg's printing press, Edwin Morse's telegraph, Thomas Edison's electric light.
Tags: 1900, 1990s, A Century of Legendary Lionel Trains, Alexander Graham Bell, Atomic Age, Atomic Energy Commission, Atomic Energy Commission security train car, Bronx Zoo, Bronx Zoo giraffe train car, Chicago Hope, Dr. Jeffrey Geiger, Edwin Morse, electric light, Famous Inventors, Famous Inventors series, giraffe train car, Golden Age, hobby, Johannes Gutenberg, John F. Kennedy, Josuha Lionel Cowan, Late Late Show, Lionel, Lionel Manufacturing Company, Lionel Trains, Magne-Traction, Mandy Patinkin, New Frontier, New York City, No. 340 suspension bridge, Peace Corps, President John F. Kennedy, printing press, September, September 5, space race, telegraph, telephone, Thomas Edison, Tom Snyder