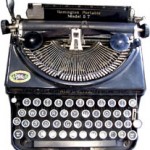 Saturday Night Live has been a gateway to movie stardom for several cast members.  Animal House, Caddyshack, Beverly Hills Cop, Wayne's World, Stripes, Meatballs, Foul Play, Mean Girls, Tommy Boy, Anchorman, Ghostbusters, Scrooged, and the Austin Powers trilogy, among several others, source their success in the talents of those inhabiting Studio 8H in 30 Rockefeller Center, NBC's headquarters.
Imagine Animal House without John Belushi's scenes, Anchorman without Will Ferrell's deadpan acting, or Stripes without Bill Murray's sardonic wit.  Movie mainstays Steve Martin and Alec Baldwin are not and never were cast members of Saturday Night Live, but their numerous guest host appearances give them an honorary status.
Animal House began the trend.  Set in 1962, the film revolved around the comedic exploits, shenanigans, and parties of Delta Tau Chi at the fictional Faber College.  Produced on a budget reportedly less than three million dollars, the 1978 film became a blockbuster, conquered the competition, and secured Belushi's place as a box office attraction.  Belushi showed other colors of his acting spectrum in Continental Divide, a romantic comedy.
Playing sexist 1970s television news anchorman Ron Burgundy in Anchorman, Will Ferrell offered a humorous take on the years dominated by disco.  Roger Ebert wrote, "If the movie simply focused on making Ron and his team look ridiculous, it might grow tedious because that would be such an easy thing to do.  But it has a kind of sweetness to it.  Despite his weaknesses, Ron is sort of a nice guy, darn it all, and Veronica Corningstone, despite her desire to project a serious image, kinda likes the guy—especially when he reveals an unsuspected musical talent in a lounge one night, after he's asked to 'sit in on jazz flute.'"
Having a national platform in late night television boosts one's fame, appeal, and opportunities.  Tina Fey's "Weekend Update" duties led to Mean Girls.  Mike Myers and Dana Carvey portraying fun-loving Wayne and Garth, respectively, in the "Wayne's World" sketch led to an eponymous movie that achieved blockbuster status.  It spawned a sequel that, while not as successful, maintained the likability of the characters.  John Belushi and Dan Aykroyd performing as the Blues Brothers led to a film boasting a cast including Aretha Franklin, Cab Calloway, Ray Charles, and James Brown.
Belushi learned about blues music from his partner, a devout fan.  In the January 2013 issue of Vanity Fair, Ned Zeman's article "The Making of The Blues Brothers" highlighted the sonic dichotomy quickly bridged by Belushi's fascination.  "Aykroyd lives and dies for the blues, his command of the subject falling somewhere between encyclopedic and monomaniacal," wrote Zeman.  "His blues evangelism transfixes Belushi, a man who embraces nothing halfheartedly.  Suddenly it's all blues, all the time.  Within a year, Belushi's apartment contains hundreds, maybe thousands, of blues recordings."
Eddie Murphy found success in his first film.  One of the first—if not the first—films in the buddy cop genre, 48 Hours starred Murphy as convict Reggie Hammond partnering with Nick Nolte as San Francisco Police Department detective Jack Cates.  Trading Places followed, co-starring fellow SNL alumnus Aykroyd.  In 1984, Beverly Hills Cop sent Murphy into orbit, grossing nearly $235 million domestically, according to the Box Office Mojo web site.