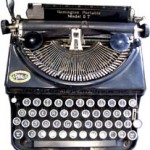 On my desk, a 25-cent Lou Gehrig stamp rests in a frame nestled on a plastic stand.
It reminds me of Gehrig's dedication to his baseball craft, reflected in 2,130 consecutive games played.
It reminds me of Gehrig's courage in facing Amyotrophic Lateral Sclerosis (ALS).  He considered himself the "luckiest man on the face of the earth" as his once athletic body betrayed him.
And it reminds me of Gehrig's ultimate surrender to the disease that depleted the strength in his athletic body.  ALS atrophies the muscles. As it progresses, it ultimately destroys the person's ability to independently perform basic functions, including walking, getting out of bed, or tying shoelaces. But the mind, cruelly, stays intact.
On July 4th, the relevance of the Lou Gehrig stamp increases for me because July 4, 1939 was Lou Gehrig Day at Yankee Stadium. The New York Yankees honored Gehrig between the games of a doubleheader against the Washington Senators – the teams split the games.
But the date's importance in baseball history sources in the tributes for an athlete dying young.  Gifts, testimony, and applause showered Gehrig as he struggled against decreasing energy. Gehrig died less than two years later, a couple of weeks shy of turning 38.
John Drebinger described the tributes for the July 5, 1939 edition of The New York Times:
"In conclusion, the vast gathering, sitting in absolute silence for a longer period than perhaps any baseball crowd in history, heard Gehrig himself deliver as amazing a valedictory as ever came from a ball player.
"So shaken with emotion that at first it appeared he would not be able to talk at all, the mighty Iron Horse, with a rare display of that indomitable will power that had carried him through 2,130 consecutive games, moved to the microphone at home plate to express his own appreciation."
Lou Gehrig's "luckiest man" speech reached mass awareness in the 1942 film Pride of the Yankees. Gary Cooper played Lou Gehrig. The filmmakers edited the speech but kept its resonance, including the "luckiest man" phrase. The actual "luckiest man" fragment from Gehrig's speech reads:
"For the past two weeks, you've been reading about a bad break. Today, I consider myself the luckiest man on the face of the earth. But I might've been given a bad break, but I've got an awful lot to live for. Thank you."
Babe Ruth paid tribute to his former teammate as did manager Joe McCarthy, former manager Miller Huggins, New York City Mayor Fiorello LaGuardia, and New York Yankees President Ed Barrow, among others.
Drebinger reported the emotional impact of Lou Gehrig Day and its physical toll on Gehrig.
"All given spontaneously, it was without doubt one of the most touching scenes ever witnessed on a ball field and one that made even case-hardened ball players and chroniclers of the game swallow hard.
"When Gehrig arrived in the Yankee dressing rooms he was so close to a complete collapse it was feared that the strain upon him had been too great and Dr. Robert E. Walsh, the Yankees' attending physician, hurried to his assistance. But after some refreshment, he recovered quickly and faithful to his one remaining task, that of being the inactive captain of his team, he stuck to his post in the dugout throughout the second game."
Gehrig's record of 2,130 consecutive games, once thought unbreakable, stood until Cal Ripken, Jr. broke it in 1995.
Records were made to be broken. Legends, however, stand the test of time.