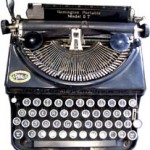 From 1977 to 1986, America went on vacation every Saturday night, beginning with short jaunts to Puerto Vallarta and graduating to longer trips to other ports of call, including Alaska, the Panama Canal, and Australia.
American went on The Love Boat, vicariously through the lives of passengers depicted by a diverse array of guest stars, including John Ritter, Robert Vaughn, Diahann Carroll, Elke Sommer, Loretta Swit, Tom Hanks, Ethel Merman, Ted Knight, Charo, Mike Connors, Dana Andrews, Bob Cummings, Gene Rayburn, Loni Anderson, Jim Backus, Pearl Bailey, Adrienne Barbeau, Scott Baio, Judy Landers, Connie Stevens, Carol Channing, Jimmie Walker, Betty White, McLean Stevenson, Ginger Rogers, Bobby Short, Don Knotts, Erin Gray, Gloria DeHaven, Joan Rivers, Virginia Mayo, and the Dallas Cowboys Cheerleaders.
Whisked away on the Pacific Princess cruise ship, they got entangled in romantic adventures that always ended on an "all's well that ends well" note.  Camaraderie existed among the crew members, evidenced by their supporting, encouraging, and helping each other through whatever problems arose on each cruise.
The show's theme song was its signature.  Sung by Jack Jones for most of the show's run and Dionne Warwick in the final season, Paul Williams wrote the lyrics and Charles Fox wrote the music for The Love Boat theme song.  It set the show's tone beautifully for three reasons.
First, the lyrics invite the viewer to take a trip on The Love Boat with welcoming phrases, for example, "Come aboard!  We're expecting you!"
Second, the music has the sound and feel of a song you might hear in one of the ship's lounge acts.
Third, Jack Jones sings with feeling, belief, and enthusiasm.  This version is the one uniquely bonded with our television memory.
During the theme song, the guest stars appeared in the animated life preserver, followed by scenes of the Pacific Princess and the names of the actors along with the titles of the characters they portrayed.  We didn't see the names of Captain Stubing, Doc, Isaac, Gopher, and Julie adorn our screens.  Additionally, the introduction personalized the experience for the viewers.  For example, it showed Gavin MacLeod as Your Captain.
This approach reinforced the song's welcoming, safe, and relaxed aura that gave the viewer a sense of being a passenger on the Pacific Princess, at least for an hour each week.
The series was based on a non-fiction book titled The Love Boats by Geraldine Saunders, a cruise director.  ABC aired a tv-movie pilot in 1976.  Two tv-movies followed.  In the late 1990s, Robert Urich played Captain Jim Kennedy III on Love Boat:  The Next Wave.  It aired for two seasons on UPN.
Aaron Spelling produced The Love Boat.  In the late 1970s, Spelling dominated television with a roster of ABC shows, including Hart to Hart, Charlie's Angels, and Fantasy Island.
Anchors aweigh!