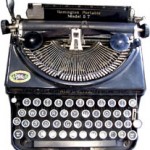 Law & Order changed cast members about as often as Mickey Rooney changed wives in its prime time tenure on NBC from 1990 to 2010.  Jeremy Sisto played Cyrus Lupo.  Fans of Six Feet Under know Sisto from his performance as Billy, brother of Brenda and sometimes bane of the existence of Brenda's significant other, Nate.
 Sisto brought depth, pain and reality to Billy, a three-dimensional character with three-dimensional mental issues.  He intrigued us and inspired our empathy.  He scared us and inspired our curiosity.  He welcomed us and inspired our interest in the causes, effects, and monitoring of mental illness.
Sisto's film career began with the 1991 film Grand Canyon, also starring Kevin Kline, Mary McDonnell, Steve Martin, and Danny Glover.  Kline and McDonnell play the parents of Sisto's character, Roberto.  He's named after baseball star Roberto Clemente.
Additionally, Sisto played Bruce Wayne and Batman in Justice League:  The New Frontier, a direct-to-video offering.
Anthony Anderson played Kevin Bernard in Law & Order.  Recently transferred from Internal Affairs, Bernard takes the place of Detective Ed Green, played by Jesse L. Martin.  Green left the NYPD after Bernard investigated his involvement in a shooting.  Although the charges were dropped, Green left the police force rather than fight a disciplinary action.
Anderson also starred in K-Ville, a cop show set in New Orleans.  It incorporated the aftermath of Hurricane Katrina into the stories.  Cole Hauser co-starred.  In The Shield, Anderson had a role in a story arc as drug kingpin Antwon Mitchell.  Anderson's comedy roles include a part in Malibu's Most Wanted, a hysterical romp laced with political incorrectness starring Jaime Kennedy as a wannabe boy from the hood with parents played by Bo Derek and Ryan O'Neal.  Anderson also starred in the movies King's Ransom, Big Momma's House, and Scary Movie.  He also starred in a short-lived sitcom called All About the Andersons.
Law & Order touched on Lupo's relationship with his sister-in-law.  Her husband, Lupo's brother is deceased.  Apparently, Lupo had a relationship with her that preceded her marriage.  Lupo is more technologically savvy than other detectives.  In one episode, he downloads a doctor's schedule from a PDA to his PDA in mere seconds.
Personal characteristics of Law & Order detectives were background material, often incorporated into dialogue, but never the main focus of a story.  Lennie Briscoe was a reformed alcoholic, though he did fall off the wagon.  Veteran stage performer Jerry Ohrbach played Briscoe.  Mike Logan proudly wore an American flag lapel pin.  Chris Noth played Logan.  He later became known as Mr. Big on Sex and the City and Peter Florrick on The Good Wife.
Paul Sorvino, George Dzundza, Michael Imperioli, Milena Govich, Benjamin Bratt, and Dennis Farina also played detectives on Law & Order.
Upon the airing of the 456th and final episode of Law & Order, Emily Nussbaum analyzed the show in the May 23, 2010 edition of The New York Times.  "If you watched it enough, you could build a taxonomy of Manhattan evil," wrote Nussbaum.  "There were your Upper East Side aristocrats with dirty family secrets; your sociopathic prep-schoolers with their plaid skirts and smirky cover stories; the genuinely chilling episodes about the Russian mob; the jaunty roman-à clef celebrity plots; assorted intra-ethnic feuds; a sparkling universe of skeezeball husbands; those scaremongering the-Internet-will-kill-you plots; the tragic, hard-to-watch tales of child abuse (eventually relegated to SVU); and the rare yet satisfyingly gonzo episodes where the show became nothing but a series of red herrings, or seemed to be about one thing (sex trafficking!) but were actually about another thing entirely (identity theft)."
Tags: 1990, 1991, 2010, alcoholic, All About the Andersons, American flag, American flag lapel pin, Anthony Anderson Kevin Bernard, Antwon Mitchell, aristocrat, aristocrats, Batman, Benjamin Bratt, Big Momma's House, Billy, Bo Derek, Brenda, Bruce Wayne, Chris Noth, Cole Hauser, Cyrus Lupo, Danny Glover, Dennis Farina, Ed Green, Emily Nussbaum, George Dzundza, Grand Canyon, Hurricane Katrina, Jaime Kennedy, Jeremy Sisto, Jerry Ohrbach, Jesse L. Martin, Justice League, K-Ville, Kevin Kline, King's Ransom, Law & Order, Lennie Briscoe, Malibu's Most Wanted, Manhattan, Mary McDonnell, mental issues, Michael Imperioli, Mike Logan, Milena Govich, Mr. Big, Nate, NBC, New Orleans, NYPD, Paul Sorvino, PDA, Peter Florrick, plaid skirt, plaid skirts, reformed alcoholic, Roberto Clemente, Russian mob, Ryan O'Neal, Scary Movie, Sex and the City, Six Feet Under, Steve Martin, The Shield, Upper East Side