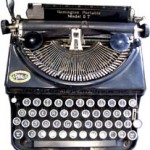 Keeping the flame of baseball history alive requires more than reading books, writing articles, and watching documentaries about well-known players, including Babe Ruth, Jackie Robinson, Mickey Mantle, Hank Aaron, Ty Cobb, Roberto Clemente, Lou Gehrig. For the flame to burn steadily, other players in the shadows cast by the spotlight must be recognized.
Such is the purpose of today's missive.
Martín Dihigo is a member of the Cuban Baseball Hall of Fame, the Salón de la Fama (Mexican Professional Baseball Hall of Fame), and the National Baseball Hall of Fame in Cooperstown, New York. He was the first person to be inducted into all three Halls of Fame. And he played every position except catcher between 1922 and 1950.
The 2012 National Baseball Hall of Fame and Museum Yearbook states, "Martín Dihigo Llanos was perhaps the most versatile player in baseball history."
But he never played in the major leagues. Born in 1905 or 1906, depending on the reference authority, Dihigo retired after the 1947 season.  It was a breakthrough season for baseball because of Jackie Robinson's breaking the color line.
Dihigo's play reached stellar proportions during his tenure in the Negro Leagues, Dominican League, Cuban League (a.k.a. Cuban Winter League), leagues in Venezuela and the Dominican Republic, and the Mexican League, a.k.a. Liga de Mexicana de Beisbol. According to Buck Leonard, a powerhouse player with the Homestead Grays in the Negro Leagues, Dihigo was the "best player of all-time, black or white."
In 1938, Dihigo had a .92 ERA with Vera Cruz in the Mexican League. It stands as the lowest ERA in league history. He won more than 250 games as a pitcher in his career.
His batting prowess matched his skills on the pitching mound. Dihigo's league tenures overlapped. His career batting average in the Cuban League was .296 in a 23-year span. In the Mexican League, .317 career BA in 11 years.
Dihigo is one of many stars that never got to the major leagues. Cool Papa Bell didn't make it. Neither did Josh Gibson or Buck Leonard. But their contributions to the sport of baseball are no less significant. If you go to the Baseball Hall of Fame in Cooperstown, you will notice these gentlemen's plaques indicating their membership. The plaques hang alongside those belonging to peers of baseball greatness. There is no color line at the Hall of Fame, no special wing designated for the Negro Leagues.
Next month, I will have the privilege of presenting a paper at the Society for American Baseball Research's Annual Jerry Malloy Negro Leagues Conference. Because this year's conference location is Cleveland, proposals for papers needed to have a connection to Negro League baseball in Ohio.
I am writing a book about the Brooklyn Dodgers currently titled Blue Magic: The Brooklyn Dodgers, Ebbets Field, and the Battle for Baseball's Soul, so I proposed a topic paralleling the ascent of Jackie Robinson and the descent of the Negro Leagues against the backdrop of the Cleveland Buckeyes championship season of 1945.
SABR's dedication to Negro Leagues scholarship is vital to exploring baseball lore, inspiring a new generation of baseball fans, and keeping the flame of baseball history alive—for Martín Dihigo and his peers who never played in the major leagues, for Jackie Robinson and those who did, and for baseball enthusiasts whom color does not affect, matter, or influence.
Unless you're talking about team uniforms.