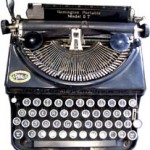 This weekend, America lost a television treasure.  Jean Stapleton.
In the 1970s, television audiences empathized Stapleton's alter ego, Edith Bunker, on All in the Family.  Edith was optimistic, sunny, and kind to balance Archie Bunker's grouchiness.  But I also remember Stapleton as Mary Dobkin.  Aunt Mary.
Mary Dobkin was a baseball fixture in Baltimore.  She introduced poor children to baseball, the game she adored.  But Dobkin's journey began with heartache that could make Ebenezer Scrooge cry.
Dobkin's obituary in the August 25, 1987 edition of The New York Times described Dobkin's childhood of physical infirmity.  But Dobkin's physical limitations could not match her spirit, determination, or passion inspired by baseball.
"She was a native of Russia who left in 1905 at the age of 3 and came to live with an aunt and uncle after her father died and her mother abandoned her. They settled in Baltimore with Mary and their five children, but in those deprived days the family often went without food and the children were sent on the streets to forage. One cold winter night when she was 6 she was found on the street suffering severe frostbite.
"She was taken to a hospital but could not speak English and was never found by her aunt and uncle.
She spent most of her younger years in hospital welfare wards and underwent more than 100 operations to try to repair the damage to her feet and legs. But the final result was amputation.
She learned English by listening to a radio in her hospital room and, because that room fronted on the stadium where the Baltimore Orioles played, became fascinated by the screaming crowds. She eventually taught herself to read by combing the sports pages for baseball news.
At a therapy camp she learned to catch and hit a baseball from a wheelchair, and the experience transformed her into a person interested not only in America's national pastime but in teaching it to other unfortunates."
Stapleton starred as Mary Dobkin in Aunt Mary, a 1979 CBS tv-movie.  The title referenced Dobkin's nickname in her Baltimore neighborhood.  In an interview for the Archive of American Television, Stapleton recalled her experience playing Dobkin.  She praised Dobkin's marketing prowess.
"She had a great pr talent.  She was always looking for publicity for the team [and] herself.  She was a great lady."
Stapleton's portrayal of Dobkin showed that baseball is, indeed, a universal game that can be enjoyed by children without regard to wealth.  But baseball can also be inspiring, the message of Aunt Mary.  Dobkin, a woman restricted by her physical ability, did not let her infirmity restrict her passion to inspire.  In turn, she had an amazing emotional presence for the children she coached.  Through baseball, she affected these kids that might have been lost to crime, poverty, or self-destructing behavior.  Ms. Stapleton captured this essence in her portrayal.  Where Edith Bunker was subservient, Mary Dobkin was independent.
Mary Dobkin is part of baseball history, Baltimore history, and, thanks to Jean Stapleton, television history.