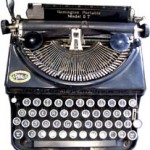 42:  The Jackie Robinson Story opens in theatres on Friday, April 12th.  The date is appropriate — nearly 66 years to the day when Jackie Robinson made his official debut in Major League Baseball on April 15, 1947.  He played, of course, for the Brooklyn Dodgers.  Baseball has never been the same since.  Thankfully.
Jackie Robinson was the first black player in 20th century baseball.  Often credited, mistakenly, with being the first black player ever, Jackie Robinson broke an unwritten rule among the rulers of the baseball universe banning black players.  In 1884, Moses Fleetwood Walker played for the Toledo Blue Stockings of the American Association.  The AA was a major league.  Welday Walker, his brother, also played for Toledo.  He joined the team later in the season.
Still, Mr. Robinson's accomplishment was massive.  Throughout the decades since baseball's birth, the color line became bolder.  More entrenched.  More untouchable.  Branch Rickey, the General Manager of the Dodgers erased the line.
The Walker brothers notwithstanding, black players did not regularly populate major league teams.  Rickey, owning a pedigree including a stint as a successful front office baseball man with the revered St. Louis Cardinals of the 1930s, saw that baseball was hurting itself by ignoring the vast pool of talent in the Negro Leagues.  So, he researched the players till he found the right player who could withstand verbal abuse, a certainty in some places, while performing at the highest standard on the baseball diamond.  Remember, segregation was still a way of life in the 1940s.
Robinson came.  Robinson saw.  Robinson conquered.  He won the Rookie of the Year award in 1947.  Additionally, he was an integral part of a National League powerhouse that won the National League pennant in 1947, 1949, 1952, 1953, 1955, and 1956.  The Dodgers won the World Series in 1955.  Robinson's career batting average was .311.  He was inducted into the National Baseball Hall of Fame and Museum in 1972.
But Jackie Robinson could not have accomplished his baseball feats on the diamond without the backing of Branch Rickey. And Branch Rickey could not have accomplished his baseball feats off the diamond without the courage of Jackie Robinson.
The mutual respect between the two men ran as deep as the Grand Canyon.  And just as wide, too.  When Branch Rickey left the Dodgers in 1950 as a result of a front office battle with co-owner Walter O'Malley, Jackie Robinson wrote a letter to the man who opened the door to baseball integration.
In part, the letter stated:  "It has been the finest experience I have had being associated with you and I want to thank you very much for all you have meant not only to me and my family but to the entire country and particularly the members of our race.  I am glad for your sake that I had a small part to do with the success of your efforts and must admit it was your constant guidance that enabled me to do it.  Regardless of what happens to me in the future it all can be placed on what you have done and believe me I appreciate it."