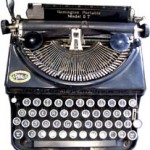 Seductive songs.  Soft sounds.  Sex symbol.  Sinatra.
No, not that one!  Nancy Sinatra.
Any discussion of Nancy Sinatra logically begins with the song turned anthem for the women's lib set.  Undeniably, Nancy Sinatra secured her place in popular culture with her #1 song — These Boots Are Made For Walkin' in 1966.
She traveled a journey in those boots, before and after her signature song.  It's a journey worth exploring.
From her only #1 song to her recreation of it two decades on China Beach, an ABC prime time show in the late 1980s and early 1990s set in an American army hospital during the Vietnam War.
From her appearance on the historic 1960 television special Welcome Back, Elvis hosted by her father, Frank Sinatra, to welcome  Elvis Presley back from his two-year stint in the Army to her co-starring position with Elvis nearly a decade later in the 1968 film Speedway.
From the innocent girl who shyly appeared on her father's television show, The Frank Sinatra Show, to the older and bolder woman who graced the cover of Playboy  in her mid-50s.
Throughout her career, Nancy Sinatra has left some pretty big bootprints on the show business landscape.
These Boots Are Made For Walkin' spent one glorious week in February 1966 in the #1 position on the popular music chart.  Lee Hazelwood wrote and produced the song, revealing his country & western leanings with the words and the beat, particularly if you eliminate the jazzy horn section.
More than two decades after reaching #1, Nancy Sinatra relived her triumph.  She appeared as herself and sang Boots in the China Beach episode Chao Ong.  It first aired on June 8, 1988 on ABC.  Nancy's appearance reinforced the show's verisimilitude.  Stanley Kubrick's 1987 Vietnam War film Full Metal Jacket featured Boots on its soundtrack.
In real life, Nancy Sinatra performed for American troops in Vietnam, but not before doing some serious soul searching.  An NBC press release dated April 1, 1968 quoted the vivacious singer on this subject.  NBC distributed the press release to promote the repeat broadcast of Ms. Sinatra's television special Movin' With Nancy — it aired on NBC on April 15, 1968.  The original broadcast occurred on December 11, 1967.
"I signed up to go on a public appearance tour.  I became frightened and cancelled.  I went home and cried hysterically.  I used yoga to calm myself and analyze my feelings.  I realized that I was suffering because of my decision not to go.  I was sick.  I went to Dad and said 'I have to go.'  He said, 'Then let's work it out.'"
But Nancy Sinatra had a problem beyond second thoughts and cold feet.  Her show needed a lot of rebuilding.
"The show I was going with had fallen apart, which had been part of the problem.  Dad helped me put a new show together.  We missed our place in San Francisco by 30 seconds.  I wondered whether God was trying to tell me something."
A clergyman saw Nancy and told her, I make that trip twice a month.  You will get much more from it than you will give.
Nancy assimilated her Vietnam War tour into her performances when she returned to the United States.
The March 1, 1967 edition of Variety reviewed a performance on The Ed Sullivan Show, stating, "Of major interest was Nancy Sinatra, who had been making headway in entertainment orbits.  Recently returned from Vietnam, Miss Sinatra showed a feeling as well as a sound in her two-part recital.  In each instance, she was backed by heavy production, the first part was montaged with shots of her GI tour, and the second with honky-tonk atmosphere.  She has enough to get by on her own."