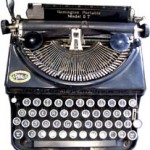 Jack Benny was an icon of 20th century comedy.  With an eponymous radio show and television show, he dominated comedy from the 1930s through the 1970s.
Benny added to his credits with television specials.  Jack Benny's New Look premiered on NBC on December 3, 1969.  New Look was a variety special featuring Benny responding to the mod look and feel of the mid-to-late 1960s.
Nancy Sinatra was a guest star on the special.  She joked about her father's tough guy, high life reputation in an exchange with Jack Benny.  He says, "But tell me something, Nancy.  You know, so many of the young singers today, they come and they go.  But your dad, Frank Sinatra, he's been right there at the top of the heap for thirty years.  How do you account for that?"
Nancy responds, "Clean living."
Kodak sponsored the special parodying the times.  It featured psychedelic art, musical arrangement indicative of the era (including a mod version of Benny's theme song, Love In Bloom), and Benny dressed as a hippie in the special's introduction.
Benny made an excellent choice when he selected Nancy Sinatra.  In the April 7, 1968 edition of The New York Daily News, television critic Kay Gardella explains the Nancy Sinatra phenomenon in her article Nancy a Miss With a Modern Image.
"N in Nancy stands for now.  She's contemporary.  She's in tune with the times.  And she's making a fortune because she's found a musical style, and a way of dressing that today's youth recognizes.  She knows what she's doing, too."
In an NBC press release dated April 1, 1968 to promote the television special Movin' With Nancy, Nancy expounded on the younger generation's feeling in a musical context and the consequent power of music to represent the events of a particular time.
"Every era in this country's history is reflected in the folk music of its time.  Our show deals with today and today's folk music.  The entire show is based on the theme of love.  In essence, that's what the younger world is saying:  'Love each other, give to each other.'
The younger world isn't searching.  It's the older generation that's looking for meaning.  I think the young people know exactly what they are doing and thinking.  I'm not talking to them but speaking for them.  They're telling me, and I, in turn, am telling the rest of the people.
The young people are against hypocrisy.  They are honest.  They're asking others to be honest and face themselves and find truth."
Nancy sang two songs on New Look.  Both performances feature mirrors in the scenery — The Best Is Yet to Come and Here, There and Everywhere.
Gary Puckett and the Union Gap also performed on New Look.  After the group sings The Beggar, Nancy joins for a rendition of Spinning Wheel.
Television queen Lucille Ball makes a cameo at the end of the special and confronts Jack Benny.  "How dare you do a special without me?" she exclaims.  She then slaps her comedy contemporary.
Benny and Ball were also neighbors in real-life.  They lived next door to one another on North Roxbury Drive in Beverly Hills, Benny at 1002 and Ball at 1000.