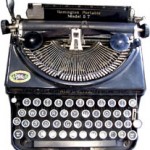 The NYPD is a staple of television programming.
Naked City.  NYPD Blue.  Law & Order.  Eischeid.  NYPD.  Cagney & Lacey.  Brooklyn South.  Barney Miller.  Car 54, Where Are You?  Blue Bloods.  Kojak.  McCloud.  Law & Order: SVU.  New York Undercover.  Golden Boy.  Brooklyn Nine-Nine.  Big Apple.  Third Watch.  CSI: New York.
Fictional NYPD cops, in turn, have become iconic characters.  But one of these cops began in another city.  Richard Belzer played Detective John Munch on Homicide, then moved to Law & Order: SVU when Homicide ended.
A water cooler show when it debuted in 1993, NYPD Blue launched David Caruso into the celebrity stratosphere.  He landed with a thud when left the show less than two years later, starting a film career that fizzled.  Caruso made an epic television comeback on CSI: Miami.  His departure opened the door for Jimmy Smits, Rick Schroeder, and Mark-Paul Gosselear to work alongside Dennis Franz, who played Detective Andy Sipowicz.  An example of dysfunction, Sipowicz battled alcoholism, transforming into a leader of the 15th Precinct's detective squad by the end of the show's tenure.
Dennis Farina, the Chicago cop turned actor, got his big break on NBC's Crime Story, a show that lasted two seasons, from 1986 to 1988.  He said that Barney Miller offered the most realistic depiction of police work.  Set in the 12th Precinct, located in Greenwich Village, Barney Miller featured a racially diverse cast combined with wry humor.  It rarely went beyond the squad room during its eight-year run on ABC, from 1974 to 1982.  In the show's final episode, Captain Miller received the promotion he craved.  Deputy Inspector.
Before its debut, NYPD Blue caused a stir because of its racy content.  On its web site, the Museum of Broadcast Communications recalls the show's genesis.  "Three months before the debut of such "blue" material, ABC screened the pilot for affiliates and advertisers," the MBC states.  Although [co-creator Steven] Bochco agreed to trim fifteen seconds from the sex scene, adverse reactions threatened the show's broadcast run.  Conservative watchdog the Rev. Donald Wildmon and his American Family Association (AFA) led a national campaign against NYPD Blue, calling on affiliates not to air the program and on citizens to boycott products advertised during the show.  A quarter of ABC's 225 member stations preempted the first episode."
Wildmon's efforts were for naught; NYPD Blue aired on ABC from 1993 to 2005.
Bochco also co-created Hill Street Blues, a cornerstone of NBC's Thursday night lineup in the 1980s.  While visual evidence in its early episodes depicts Hill Street Blues with a Chicago setting, dialogue indicates a New York City locale, for example, "upstate" as a reference to a suspect's previous prison sentence.  At least one early episode references the East River, a New York City landmark.
Tags: 12th Precinct, 15th Precinct, 1980, 1980s, 1986, 1988, 1993, 2005, ABC, AFA, American Family Association, Andy Sipowicz, Barney Miller, Big Apple, Blue Bloods, Brooklyn Nine-Nine, Brooklyn South, Cagney & Lacey, Car 54, Chicago, Crime Story, David Caruso, Dennis Farina, Dennis Franz, Detective Andy Sipowicz, Detective John Munch, Donald Wildmon, East River, Eischeid, Golden Boy, Hill Street Blues, Homicide, Jimmy Smits, John Munch, Kojak, Law & Order, Law & Order: SVU, Mark-Paul Gosselear, McCloud, Museum of Broadcast Communications, Naked City, NBC, NBC's Thursday night lineup in the 1980s, New York Undercover, NYPD, NYPD Blue, prison sentence, Rev. Donald Wildmon, Richard Belzer, Rick Schroeder, Third Watch