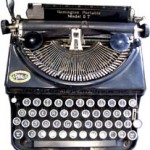 Baseball is full of clichés. So is Broadway.
In Game 1 of the 1988 World Series, Kirk Gibson hit a home run in the bottom of the 9th inning to win the game for the Los Angeles Dodgers against the Oakland Athletics. But this moment was not merely a veteran major leaguer committing an act of prowess at the plate. Gibson was injured. Badly.
Legend has it that he took some practice swings on a batting tee in the clubhouse before telling Manager Tommy Lasorda that he felt good enough to pinch-hit.
He did. And he correctly deduced that Eckersley would throw him a backdoor slider on a 3-2 count, courtesy of a scouting report.
Gibson limped toward the joy that welcomed him at home plate, the ravaging injuries to his aging body evident but submissive to the moment's elation.
Before Game 2, NBC aired a pre-game piece narrated by Bob Costas. It intercut the build-up to Gibson's home run with the build-up to Robert Redford's home run in the 1984 film The Natural, culminating in the home runs themselves. I remember watching it in my room at the University of Maryland's Tau Epsilon Phi fraternity house on Knox Road in College Park as if it happened last night.
Clearly, The Natural was a cliché. But intercut with Gibson's heroics, Costas' piece confirmed that clichés are based in truth. So, too, does the NBC series Smash.
Last night, I watched the Smash season finale. A relative latecomer to this drama series unfolding the backstage incidents of a new Broadway production, I've only seen the last couple of episodes. But when Katharine McPhee delivered the final song for Bombshell, the Marilyn Monroe bio-play that is the show-within-the show, I felt like I had just watched an unparalleled performance of grace, resonance, and emotion from a Seventh Row – Orchestra seat rather than my living room couch.
Christopher Rosen of The Huffington Post feels otherwise. Kind of like Lex Luthor felt about Superman.
In an article posted this morning on HuffPo, Mr. Rosen presents 62 moments of the finale, describing them in a preamble as "the most absurd, comical, self-serious and/or humorless moments." Without commentary.
Neither space nor time allow me to put on my lawyer hat and refute Mr. Rosen's argument for all 62 moments, most of which consist of dialogue. Three reasons ought to suffice.
Smash is about more than a Broadway show. It's about Eileen Rand, a once iconic producer needing a hit for her own emotional and financial health as she divorces a husband who gives new meaning to the word "snide."
Who among us hasn't needed a boost in our professional lives to lift us from whatever crisis greets us with a smirk each day?
It's about Derek Wills, a director that trusts his creative gut. Because the show demands focus rather than friendship, Derek ignores his personal relationship with an actress vying for the Marilyn role, stands firm in his creative judgment despite the arguments from Eileen and the writers of Bombshell, and wants simply to do his creative job rather than deal with the backstage politics of Broadway.
Who among us hasn't thought that our jobs would be infinitely easier if office politics diminished tenfold?
It's about Karen Cartwright, a Midwestern twentysomething with girl-next-door beauty, a voice blessed by the Muses, and a personality that her condescending boyfriend takes for granted. All she wants is the chance to perform.
Who among us hasn't wanted an opportunity to perform as an actor or actress? A doctor? A lawyer? A chef? An engineer? An astronaut? A novelist? Dreams occupy a special place in human psyche.
There are a dozen other storylines, characters, and plot points in Smash. They all enhance the argument – Smash is about emotion, flaws, and betrayal resisted and overcome by ambition, friendship, and teamwork. It's also about the cost of dreams coming true. But it's no more a television show about a Broadway production than Friday Night Lights was a television show about high school football in Texas. As the tag line for the FNL promotions eloquently yet succinctly stated, "It's about life."
By the way, Mr. Rosen's #62 gripe is the announcement encouraging viewers to follow Smash on Facebook during the summer.
Mr. Rosen seems to have a problem with NBC promoting its programs in the digital media. I wonder why he has a caption at the top of his piece stating: "Get Updates From Christopher Rosen" with buttons for his fan page, RSS feed, Email address, Twitter profile, and Facebook profile.
Ask not for whom the bell tolls, et cetera, et cetera, et cetera.