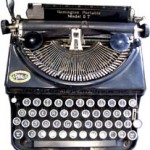 All in the Family dominated prime time programming in the first half of the 1970s.  It was a jewel for the Tiffany Network, a nickname for CBS because of the network's high quality news and entertainment programming.
Created by Norman Lear, All in the Family revolutionized television as it covered topics once thought untouchable, especially in the situation comedy paradigm.  Politics.  The Vietnam War.  Rape.  Gender discrimination.  Homosexuality.  Racial prejudice.  Religious prejudice.  The KKK.  They became sources of material.
Draft dodging during the Vietnam War, for example, became a story line in a Christmas episode that leaves the viewer drained, not only from Carroll O'Connor's bravura performance, but also because of the story's resolution.
Archie invites his friend, Pinky, to Christmas dinner.  The purpose of the invitation – solace.  Pinky is a Gold Star Father.  His son, Steve, was killed while serving in Vietnam.
Mike's friend, David, is also a Christmas dinner guest.  But when Archie finds out that David is a draft dodger, he explodes with emotion and, consequently, demands that David leave.  David is on the verge of obliging when Pinky steps in and says that his son was against the war, too.  But he served.  And, according to Pinky, if Steve were here, he'd want to share Christmas dinner with David.
All in the Family did not launch to success immediately, however.  In fact, it almost didn't launch at all.  ABC ordered a pilot from Norman Lear in 1968 and another pilot in 1969.  In both pilots and the pilot that CBS picked up, Carroll O'Connor played Archie and Jean Stapleton played his wife, Edith.
Lear's original vision for the character's name was Archie Justice.  The show's original title – Justice For All.
ABC passed.  CBS didn't.  And the rest is television history.
All in the Family aired on CBS from 1971 to 1979.  A spinoff aired for four years – Archie Bunker's Place.