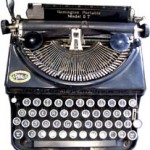 A logical nexus can be drawn between the 1973 film American Graffiti and the television show Happy Days, ABC's prime time juggernaut that debuted in 1974.  Drive-In hamburger stand.  Rock and Roll.  Teenagers.  Ron Howard.
Actually, the conception of Happy Days predates American Graffiti.  In 1971, Garry Marshall produced a pilot for ABC.  He titled it New Family in Town.  Although ABC rejected the pilot, it turned Marshall's idea into a segment for Love, American Style.  It aired on February 25, 1972.  Love and the Happy Days was the title of the segment.
Marshall's story revolved around Ron Howard as Richie Cunningham, a 1950s teenager trying to navigate the ups and downs when you're too old to be a child yet too young to be an adult.  Marion Ross and Harold Gould played Richie's parents, Marion and Howard Cunningham.  Anson Williams played Potsie, Richie's best friend.  Peggy Rea played Aunt Bessie.  Jackie Coogan played Uncle Harold.
Howard, Ross, and Williams were the only cast members to reprise their roles for Happy Days.
Richie uses the family's recent purchase of a television — "full seven inches" — to invite Arlene Nestrock to watch the Madison Square Garden fights.  Still a novelty for many homes in the mid-1950s, the television is a blue chip for Richie's romantic pursuits.  Arlene accepts, even though she dates Eddie Bazinsky.
When Happy Days aired, scenes from this story appeared in an episode as a flashback.  Arlene left town because her father's job caused a transfer.  She returns and starts going steady with Richie.
Marshall's pilot and Happy Days differ in the hallmarks.
Love and the Happy Days:  Richie does a voiceover.  The story takes place in an unnamed city.  Richie hangs out at a soda shop.  Richie's older brother, Chuck, is normal.  Fonzie does not exist.
Happy Days:  The show has no voiceover.  The story takes place in Milwaukee.  Richie hangs out at Arnold's Drive-In, a hamburger stand.  Richie's older brother, Chuck, is a dumb jock caricature.  Fonzie starts as a secondary character and becomes a popular culture icon when the stories give him more expsoure — he moves into the apartment above the Cunningham house and the show is taped before a live audience rather than filmed.
At the end of Love and the Happy Days, we discover the source of the story's title.  Richie's final voiceover tells the audience that his mother is always saying, Richard, enjoy these days.  These are your happy days.
Happy Days aired on ABC from 1974 to 1984.