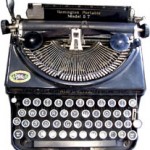 In the 1990s, NBC dominated with a powerful lineup of programs, including Seinfeld, Friends, and ER.  Homicide:  Life on the Street, while overflowing with quality scripts, story lines, and actors, did not bathe in the glitz factor of NBC's other shows.  Still, it lasted seven years, airing from 1993 to 1999.
Homicide's final story came in a tv-movie entitled Homicide:  Life Everlasting.  It used the assassination of Lieutenant Al Giardello as the plot point.  During a campaign stop in the election for Mayor of Baltimore, Giardello emphasizes his drug legalization strategy.  Apparently, his days of seeing drugs as the underlying reason for murders propel him toward this platform.  Legalize drugs and the murder rate will drop, according to Giardello.
It is at this campaign stop that the assassination attempt happens.  Giardello's subordinates rise to the occasion.  Their loyalty for "G" knows no bounds.  Even though some have moved on to other jobs, they return for the task of finding the shooter.  Tim Bayliss and Frank Pembleton, now former detectives, reunite to close the case.
Bayliss and Pembleton were an odd couple of sorts.
Pembleton betrayed little emotion.  Bayliss strove for a deeper relationship with his colleagues.
Pembleton saw meaning in the work.  Bayliss sought a Zen philosophy for fulfillment.
Pembleton was a pure detective.
Bayliss came from the mayor's security detail.
If Homicide had a center, it was the Bayliss-Pembleton dynamic.  However, Homicide was an ensemble drama, reinforced in the final story when the characters from years past show up.  As the story wraps up, Bayliss and Pembleton talk while framed by the picturesque Baltimore skyline.  A confession emerges as Bayliss tells his former partner that he murdered a criminal.  The investigation is still open, but Pembleton refuses to close the case, despite what Bayliss confesses.  Bayliss hands his badge to Pembleton.  Whether to resign or turn himself in is a cause for speculation.
After this exchange, Pembleton offers his condolences to Giardello's son Michael in what used to Giardello's office.  Pembleotn says that death goes on and on.  Michael responds that's because life goes on and on.
The final scene is poignant.  When Pembleton and Michael leave the squad room, Giardello enters what apparently is a version of the squad room in the afterlife.  Crosetti and Felton, two dead detectives, are at a table playing cards.  They invite their former boss to sit down.
Homicide was based on the book Homicide:  A Year on the Killing Streets by David Simon, a reporter for The Baltimore Sun.  Simon co-created The Wire, an HBO series depicting homicide detectives in Baltimore.
Guest stars on Homicide include Marcia Gay Harden, Charles Durning, Robin Williams, Kate Walsh, Moses Gunn, Steve Buscemi, Dean Winters and Neil Patrick Harris.
Detective John Munch crossed over from Homicide to Law & Order:  SVU once the former ended its run.   Law & Order's Detective Mike Logan made a cameo appearance.  Meet the Press host made a guest appearance as himself.  In the Homicide universe, he is a cousin of Detective Megan Russert.
Tags: 1990, 1990s, Al Giardello, Baltimore, Baltimore Sun, Charles Durning, Crosetti, Dean Winters, Detective John Munch, Detective Megan Russert, Detective Mike Logan, drug legalization, Felton, Frank Pembleton, Homicide, John Munch, Kate Walsh, Law & Order, lieutenant, Life Everlasting, Marcia Gay Harden, Mayor, Mayor of Baltimore, Meet the Press, Megan Russert, Mike Logan, Moses Gunn, Neil Patrick Harris, Robin Williams, Steve Buscemi, SVU, The Baltimore Sun, Tim Bayliss, Tim Russert, tv-movie, Zen