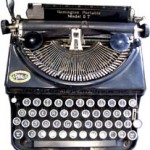 Sparky Anderson is a Cincinnati legend.  He managed the Cincinnati Reds — the Big Red Machine — in the 1970s and delivered two World Series championships, four National League championships, and five National League East championships to Queen City.  And then he was fired.
After being dismissed by the Reds following the 1978 season, Sparky Anderson crossed leagues and managed the Detroit Tigers.  But he returned to a warm welcome in Cincinnati.
Sparky appeared as himself in the WKRP in Cincinnati episode Sparky.  It aired on December 24, 1979.  Sparky pokes fun at himself, making jokes about being fired.  He returns to Cincinnati because WKRP offers the opportunity to host Sparky's Bullpen, a sports talk show for two hours a day, five days a week.
It's a disaster.  His first show features an interview with the captain of the Cincinnati Skids, a professional indoor soccer team.  The conversation is duller than dishwater because the soccer player, Derek Dougal, cannot form thoughts beyond a few sentences.  Sparky asks, How does your team look?  Derek replies, Mostly Venezeulan.
Sparky's Bullpen is sponsored by Sun-Lux Petroleum, a producer of gasoline, heating oil, and a crude but very hearty wine.  WKRP fires Sparky after a week.
The episode reveals that Jennifer Marlowe, secretary extraordinaire, has a fondness for the Reds and Sparky that's deeper than the Ohio River.  Jennifer sits in Box 110, Row 6, Seat 8 at Riverfront Stadium for Reds home games.  Sparky reveals that he knows Jennifer's seat number because he almost broke his neck trying to see her.  Blonde, gorgeous, and perfectly coiffed, Loni Anderson plays Jennifer.  The opposite of the dumb blonde stereotype, Jennifer is intelligent, elegant, and composed.
Sparky Anderson also appeared as himself in a 1980 episode of The White Shadow entitled If Your Number's Up, Get It Down.  Carver High School basketball star Warren Coolidge offers solace to Sparky:  "Sorry you lost, but you had my vote."  Coolidge thought Sparky was John Anderson, Independent presidential candidate in the 1980 election.
MTM Productions produced WKRP in Cincinnati and The White Shadow.  Both shows aired on CBS.
Tags: 1970s, 1978, 1980, 1980 election, Big Red Machine, Carver High School, CBS, Cincinnati, Cincinnati Reds, Detroit, Detroit Tigers, indoor soccer, indoor soccer team, John Anderson, Loni Anderson, MTM Productions, National League, National League championships, National League East, National League East championships, professional indoor soccer, professional indoor soccer team, Queen City, Reds, Sparky Anderson, Sparky's Bullpen, The White Shadow, Tigers, Warren Coolidge, WKRP, WKRP in Cincinnati, World Series, World Series championships