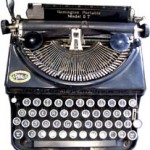 Tarzan of the Apes reveals vital information about Tarzan a.k.a. Lord of the Jungle.  Did you ever wonder about Tarzan's origin?  The meaning of his name?  Why he is an English lord?
This first Tarzan novel answers the questions.  In Chapter 1 (Out To Sea), John and Alice Clayton a.k.a. Lord and Lady Greystoke embark on a trip for Africa on a bright May morning in 1888.  Edgar Rice Burroughs begins the novel with a first-person narrative explaining the altering of main characters' names for the story.  "I do not say the story is true, for I did not witness the happenings which it portrays, but the fact that in the telling of it to you I have taken fictitious names for the principal characters quite sufficiently evidences the sincerity of my own belief that it may be true."
In addition, the Claytons' reason for travel becomes clear.  And so the Colonial Office appointed John Clayton to a new post in British West Africa, but his confidential instructions centered on a thorough investigation of the unfair treatment of black British subjects by the officers of a friendly European power.
Unfortunately, the Claytons' mere existence interferes with the plans of mutineers — the mutineers force the Claytons to leave the ship.  Subsequently, the Claytons settle in Africa.
After Lady Alice encounters a beast, the shock proves too much for her to handle.  Consequently, she suffers delirium.  John cannot alleviate his wife's mental strain.  The birth of their son later that evening also cannot counter the effects of the horrific event, detailed in Chapter 3 (Life and Death).  "Lady Greystoke never recovered from the shock of the great ape's attack, and, though she lived for a year after her baby was born, she was never again outside the cabin, nor did she ever fully realize that she was not in England."
Kerchak, chief of an ape tribe, leads his members on a rampage.  He soon eliminates John Clayton.  Tribe member Kala, a she-ape, rescues the Clayton baby from Kerchak's temper.  Kala's maternal instinct is honed, strong, and intensified because Kerchak caused the deat of her child ape just moments before the attack on John Clayton.  With fierce, unyielding, and loving protectiveness, Kala raises the Clayton baby.  He becomes known as Tarzan because in Kala's tribe language, Tarzan means white-skin.
As the story progresses, Tarzan discovers the Claytons' hut.  He finds books and teaches himself to read, though he can still only speak his adoptive tribe's language.  D'Arnot, a French colleague of Jane Porter and William Cecil Clayton, a cousin of John Clayton, teach Tarzan to speak English and French as repayment for Tarzan tending to D'Arnot's injuries.  This story point contrasts heavily with the Me Tarzan, You Jane persona in Tarzan movies.
Tarzan's distinct yells also originate in Burroughs' first Tarzan novels.  Like a baby's cry, Tarzan's cries have different meanings — distress, warning, triumph.  As referenced above, Jane also debuts in Tarzan of the Apes.  Whether Jane will be with Tarzan or her fiancé, though, is a matter unresolved in this first Tarzan novel.
Tarzan of the Apes was first published in All-Story Magazine in October 1912.  It was published as a separate book in 1914.
Tags: 1888, 1912, 1914, All-Story magazine, Colonial Office, D'Arnot, Edgar Rice Burroughs, first Tarzan novel, Jane Porter, John and Alice Clayton, John Clayton, Kala, Kerchak, Lord and Lady Greystoke, Lord of the Jungle, Me Tarzan, Tarzan, Tarzan novels, Tarzan of the Apes, William Cecil Clayton