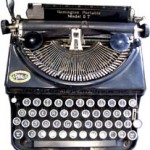 Tarzan benefited from the superhero craze of the mid-1960s ignited by the 1966 launch of the camp television show Batman.  On September 8, 1966, Ron Ely debuted as the title character in Tarzan.  Jane did not appear on the show.  It lasted two seasons.
Twenty-five years later, Wolf Larson played the role in Tarzan, a syndicated television program premiering in 1991.  This incarnation lasted one season.  It differed from the 1960s version.  Tim Brooks and Earle Marsh explain in The Complete Directory to Prime Time Network and Cable TV Shows, 1946 – Present.
"There were a number of differences between this environmentally correct series and the first TV version of the Edgar Rice Burroughs classic.  Unlike his glib predecessor, this Tarzan had had no formal schooling and spoke halting English.  Episodes dealt with polluters, smugglers, and other criminals; natural disasters; injured and sick travelers; and the wild animals, including Tarzan's pet chimp Cheetah, with which he had a unique way of communicating."
In 1996, SeaGull Entertainment unveiled Tarzan:  The Epic Adventures.  It was the latest in syndicated television portrayals of mythical heroes, following the success of Hercules:  The Legendary Journeys and Xena:  Warrior Princess.  Joe Lara reprised his interpretation in this version.  He initially played Tarzan in Tarzan in Manhattan, a 1989 CBS tv-movie of the week.  Concurrently, Dark Horse Comics produced new Tarzan stories.
Saturday morning animation enjoyed Tarzan entries in the 1970s and 1980s.  Tarzan, Lord of the Jungle aired for one season (1976-77) as did Batman/Tarzan Adventure Hour (1977-78).
Tarzan and the Super 7 (1978-80), a 90-minute program, consisted of the following segments:  Tarzan, Batman and Robin, Freedom Force (Hercules, Isis, Super Samurai, Merlin, Sinbad), Superstretch and Microwoan, Moray and Manta (underwater crimefighters), Web Woman, Jason of Star Command (live-action segment set in outer space featuring Jason, a trainee with Star Command, an interplanetary police force).
In the early 1980s, Tarzan combined with The Lone Ranger for an action-packed hour of animation.  The Tarzan / Lone Ranger Adventure Hour and The Tarzan / Lone Ranger / Zorro Adventure Hour both aired on CBS.
Tags: 1960s, 1966, 1980s, Batman, Batman and Robin, CBS, Earle Marsh, Edgar Rice Burroughs, Freedom Force, Hercules, Isis, Jason of Star Command, Joe Lara, Legendary Journeys, Lone Ranger, Manta, Merlin, Microwoan, Moray, mythical heroes, Ron Ely, Saturday morning animation, SeaGull Entertainment, Sinbad, Super Samurai, superhero, Superstretch, syndicated television, Tarzan, Tarzan in Manhattan, Tim Brooks, Warrior Princess, Web Woman, Wolf Larson, Xena, Zorro