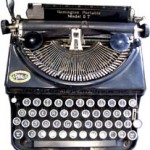 Tarzan inspired film studios to invent their versions of a jungle hero.  The results range from hysterical to sober.
In 1973, Disney mined Tarzan for laughs in The World's Greatest Athlete, a benign film set on the fictional Merrivale College campus.  Faced with a bottomless losing pit of sports teams and even poorer prospects, Coach Sam Archer needs a miracle.  He finds one on an African safari with Assistant Coach Milo Jackson.
The miracle's name is Nanu, a college-age native played by Jan-Michael Vincent.  Nanu has natural athletic ability that can raise Merrivale from the doldrums of college sports.  Coincidentally, Vincent plays the antagonist, Brightmore, in the 1989 tv-movie Tarzan in Manhattan.
Archer convinces Nanu's godfather, Gazenga, to let Nanu enroll at Merrivale.  Nanu's tutor, Jane, soon becomes his romantic quest.  Dayle Haddon plays Jane.
Nanu, essentially, constitutes a one-man team at the 50th NCAA Track & Field Championships.  He leads Merrivale to victory against USC, Villanova, BYU, and University of Texas – El Paso.  But all good things must come to an end.  Nanu wants to return to his native land with Jane.  Archer and Jackson take a trip to China where they witness Chin-Yang, a Chinese boy whose athletic prowess matches Nanu's.
Sportscasters Howard Cosell, Jim McKay, Bud Palmer, and Frank Gifford play themselves in The World's Greatest Athlete.  Bill Toomey, World and Olympic Decathlon Champion, is the film's technical advisor.  Marvin Hamlisch wrote the music.  John Amos plays Coach Archer.  Tim Conway plays Assistant Coach Jackson.
Otis Adelbert Kline's novel Jan of the Jungle debuted in a 1931 issue of Argosy.  It inspired Universal's serial Call of the Savage (1935).  Jan is a Tarzanesque character in his teens.  Universal also produced Jungle Jim (1937), a serial based on King Features' comic strip of the same name.
Republic produced Hawk of the Wilderness (1938), based on William L. Chester's eponymous book.  Kioga is the Tarzanesque character here.  He governs an island north of the Bering Strait.
Columbia produced two Tarzan takeoffs, the first being Congo Bill (1948).  Action Comics first showcased the title character in More Fun #56 (June 1940).  King of the Kongo (1952) features Buster Crabbe as  Thunda a.k.a. United States Air Force Captain Roger Drum.  Drum travels to Africa to expose a group of subversives.  Pha, an alluring jungle woman, rules the native group responsible for rescuing Drum after his plane crashes in the jungle.  The Thunda comic books series provides the story's foundation.
Two decades prior, Crabbe played a Tarzan type in Paramount's King of the Jungle (1933) — Kaspa, the Lion Man, a jungle native raised by lions.
The Bomba film series premiered with Bomba, the Jungle Boy (1949).  Johnny Sheffield comes full circle as he plays the title character.  The Tarzan films feature him as Boy.
Two MGM shorts give comic relief to the Tarzan persona.  Charlie Chase stars in Nature in the Wrong (1932) as a timid Tarzan wannabe and Jimmy Durante portrays Schnarzan in Hollywood Party (1934).