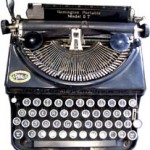 Tarzan's popularity inspired takeoffs, parodies, and parallels.  Television, in particular, provided a fertile platform for these offerings.
On November 11, 1962, Carol Burnett gest starred on The Jack Benny Program.  She plays Jane in the Jack Plays Tarzan sketch.  Inspired by the Tarzan movie on The Late Show, Burnett and Benny imagine themselves as the jungle couple after twenty years of marriage.  It gives Burnett the opportunity to display her trademark Tarzan yell.  Peter Lupus of Mission: Impossible fame plays an unspeaking Tarzan in the scene, then Benny plays the character aged by twenty years.
Episodic television series of the 1950s and 1960s also contributed takeoffs of the jungle hero.  While the era's prevalent female roles on television signified domestic duties, a syndicated program contravened the status quo with a sexy and powerful Tarzanesque heroine.  Irish McCalla plays the title role in Sheena, Queen of the Jungle (1955), based on the comic strip of the same name.  The comic strip debuted in Jumbo Comics #1 (September 1938).  S.M. Iger and Will Eisner created the character.
In 1984, Tanya Roberts reprised the role in the film Sheena.  Roberts' television credits include Charlie's Angels and That 70's Show.
The Man From U.N.C.L.E. presents a female Tarzan in the episode The My Friend the Gorilla Affair.  Vitina Marcus plays Girl, the so-called Lady Tarzan.
Two episodes of Gilligan's Island spoof Tarzan.  Gilligan Meets Jungle Boy features a then unknown Kurt Russell as a teen Tarzan.  The 1994 film Exit To Eden shows the episode's lasting impression when sex dominatrix Mistress Lisa reveals her physical attraction to Russell.  Dana Delany plays Mistress Lisa.
Denny Miller, a former film Tarzan himself, pokes fun at the character in Our Vines Have Tender Apes.  In this episode, Miller plays Tongo, a Tarzan parody.  The castaways learn his true identity.  He's an actor researching a film role.  Miller also plays a surfer in another Gilligan's Island episode.
Sherwood Schwartz created Gilligan's Island, a prime time show that ran on CBS for three years (1964-67) before launching into reruns where it found massive success.  Schwartz also created The Brady Bunch, another prime time show that found fortune in reruns after airing in prime time on ABC (1969-74).  In the episode Quarterback Sneak, Miller plays Tank Gates, an old college flame of Carol Brady.  He reveals Carol's nickname from her college days.  Twinkles.