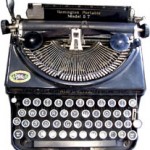 Philadelphia is a rich setting for prime time television shows.
Angie aired on ABC in the late 1970s.  Donna Pescow starred in the title role, a working class waitress who falls in love with a doctor, played by Robert Hays of Airplane fame.  Doris Roberts, perhaps best known as Marie Barone on Everybody Loves Raymond, played Angie's mother, Theresa Falco.
Despite a solid cast, Angie did not last more than a couple of seasons.  Neither did The Tony Randall Show, another late 1970s entry based in the City of Brotherly Love.  Randall played Judge Walter O. Franklin in this offering from MTM Productions.  Like Mary Tyler Moore, it focused on both the home life and the work life of the star character.
thirtysomething capitalized on the Yuppie craze of the 1980s.  Beyond the materialism, stories revealed true depths of emotions ignited by obligations, crises, and goals.  From a parent dying to a marriage failing to a business succeeding, thirtysomething reflected the realities of a time when youth transitions into adulthood.
People magazine reviewed thirtysomething:  "The cast couldn't be better.  The direction is, most times, top-notch.  The writing has its shining moments.  But thirtysomething insults us by thinking we should care when spoiled brats whine.  And it insults yuppies by making them look as if they really do think that life without a BMW is life without meaning."
thirtysomething aired from 1987 to 1991.
Shannon's Deal starred Jamey Sheridan as Philadelphia lawyer Jack Shannon, a successful corporate lawyer with a gambling problem.  After losing his job and his marriage, Shannon starts over as a solo practitioner.
While Jack battles the District Attorney on cases, he does have a solid support system, including a daughter, a fellow solo practitioner in the building, and a secretary who works for him in exchange for legal services concerning her boyfriend.
Shannon's Deal lasted less than a full season in 1990.  The pilot aired in 1989.  In his review for The New York Times, television critic John J. O'Connor wrote, "Meet Jack Shannon.  In the Reagan 80's, he had what was supposed to be all—a beautiful wife and daughter, upscale perks and a powerhouse job as a lawyer representing corporations.  Then Jack began to fall from grace.  His addiction to poker put him heavily into debt with assorted mobsters.  His wife left him.  And he lost his job at the establishment firm of Coleman & Weiss."
O'Connor added, "Played with been-through-it-all compassion and humor by Jamey Sheridan, Jack Shannon is back on square one.  His cramped office is in the kind of nondescript building that is stuffed with two-bit lawyers, dental technicians and show-biz fringe types.  Jack has to count pennies to cover lunch at a nearby ribs joint.  He tries to keep up a reasonably respectable front for his teen-age daughter, Neala (Jenny Lewis), who visits occasionally and sees right through him."
Philly starred NYPD Blue actress Kim Delaney as attorney Kathleen Maguire, a woman trying to balance her work life with a personal life after the ending of her bad marriage to an Assistant District Attorney.  American Dreams used Dick Clark's American Bandstand of the early 1960s as its setting.  It's Always Sunny in Philadelphia is an FX show starring Danny DeVito.  Brothers aired on Showtime in the mid-1980s, depicting the first gay characters in starring positions on prime time television.  Dreams starred John Stamos as the member of a struggling band.
When Amen made the fall lineup for NBC's 1986-87 schedule, Joe Logan of The Philadelphia Inquirer analyzed Philadelphia as a setting for television shows, documenting the city's dismal track record.  "Judging from the success of such network TV shows as Dreams, The Tony Randall Show, Angie, Today's FBI, The Rita Moreno Show, and Love Long Distance, you'd think setting a show in Philadelphia was the kiss of death," wrote Logan.