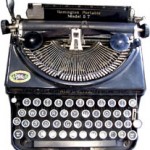 In 1964, the Beatles made their first live television appearance in America on The Ed Sullivan Show.
The Rogues premiered on NBC, starring David Niven, Gig Young, and Charles Boyer as con men using their skills to fool wealthy people who lacked honesty, decency, and other intangible scruples.  And a teenager named Bob Greene kept a journal of his life, inspired by a lecture encouraging high school journalism students to keep a daily record of their lives.
Greene's journalism aspirations in high school ignited his professional career as a columnist for the Chicago Sun-Times and the Chicago Tribune.  A celebrity journalist, Greene enjoyed the rare perch of national renown when his column became syndicated.  Greene's best sellers, television appearances, and Esquire articles enhanced his fame.
As a teenager in the Columbus, Ohio suburb of Bexley, Greene set the foundation for his journalism career with the journal.  Nearly 25 years later, he transformed it into the 1987 book Be True To Your School, borrowing the title from a popular Beach Boys song.
Be True To Your School captures the timeless exasperations, exultations, and heartbreaks associated with being a teenager.  Too old to be a kid, too young to be an adult.  The first job.  Crushes.  Pop quizzes.  Family dinners.  Struggles with parents, siblings, and friends.  Popular culture trendsetters.  Greene reconstructs these cornerstones of his daily life in the year he turned seventeen, began his professional journalism career with a copyboy job at a local newspaper, and encountered everyday obstacles on the journey to adulthood.
A Baby Boomer born in 1947, Greene chronicles the touchstones of popular culture, Americana, and 20th century history through his writing newspaper columns, CNN.com articles, and several books.  Four are described herewith.
In When We Get to Surf City: A Journey Through America in Pursuit of Rock and Roll, Friendship, and Dreams, Greene captures his adventures in realizing a common dream of his fellow Baby Boomers by performing with stars of the 1960s, including Jan and Dean.
In Duty: A Father, His Son, and The Man Who Won the War, Greene  recounts his relationship with his father and his interviews with Paul Tibbets, the pilot of Enola Gay, named for Tibbets's mother.  Tibbets, a World War II hero, led the mission to drop the first of two atomic bombs on Japan, specifically, Hiroshima.  It helped end World War II.
In And You Know You Should Be Glad: A True Story of Lifelong Friendship, Greene reveals his emotions ignited by seeing the last days of his best friend since Kindergarten.
In Once Upon A Town: The Miracle of the North Platte Canteen, Greene documents the history of a Midwestern train station in North Platte, Nebraska.  An icon for soldiers traveling across the country during their homecoming after service abroad during World War II, the canteen offered food, friendliness, and fraternalism.  In some cases, encounters with female hostesses led to marriages.
Charles A. Peek of the University of Nebraska at Kearney's Department of English reviewed Once Upon A Town for the Summer 2003 edition of Great Plains Quarterly.  "Searching about North Platte, Greene writes from the point of view of a newer America that leaves us feeling bereft of 'a country that many of us seem always to be searching for," writes Peek.  "He had set out to find 'The best America there ever was.  Or at least whatever might be left of it.'  Accomplishing his quest for 'what it is that we want the country to become' leads to him thinking that 'maybe the answer is one we already had, but somehow threw away.'"
Tags: 1947, 1964, 1987, America, And You Know You Should Be Glad, Baby Boomer, Be True To Your School, Beach Boys, Beatles, Bexley, Bob Greene, Charles A. Peek, Charles Boyer, Chicago, Chicago Sun-Times, Chicago Tribune, Columbus, con men, David Niven, Duty, Ed Sullivan, Ed Sullivan Show, Enola Gay, Esquire, Gig Young, Great Plains, Great Plains Quarterly, NBC, Nebraska, North Platte, Ohio, Once Upon A Town, Paul Tibbets, Rock and Roll, Sun-Times, Surf City, The Beach Boys, The Beatles, The Ed Sullivan Show, The Rogues, When We Get To Surf City, World War II