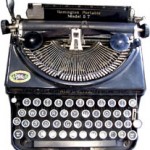 Many a cop has said that Barney Miller is the most realist cop show of all time.  Not Hill Street Blues.  Not Naked City.  Not Delvecchio.  Not Dragnet.  Not NYPD Blue.  Not even any of the shows in the Law & Order family.
On an episode of Jon Favreau's show Dinner for Five on the Independent Film Channel, actor Dennis Farina, a former Chicago cop, confirmed this view.
Barney Miller aired for eight seasons on ABC from 1975 to 1982.  In its early days, the show about the fictional 12th precinct in New York City's Greenwich Village showcased a virtual melting pot, consisting of detectives from each of the following ethnic categories:  Polish, Japanese, Jewish, Puerto Rican, and Black.  Eventually, the producers reduced the number of cast members.
The pilot aired under the title The Life and Times of Barney Miller on August 22, 1974 while Barney Miller premiered on January 23, 1975.  Hal Linden played the title role, an oasis of sanity, reasonableness, and pragmatism in an ocean of weirdness, unpredictability, and dark humor.  With few exceptions, the episodes took place in the squad room.  Early episodes featured Miller's home life, though the producers abandoned this track.
Barney Miller coincided with New York City's economic nadir complemented by urban crime in the 1970s.  A feeling of helplessness pervaded the 12th precinct, though it never defeated the detectives, who looked upon their lot in life with benign persistence.  They protected and served the public, no matter how bizarre, defiant, or bombastic.  In the 2011 article The Show Leather Never Wears Thin At This Cop Show in The New York Times, Thomas Vinciguerra wrote, "It's principals weren't heroes; they were jaded lifers contending with assorted wackos, like the beggar who earned enough to pay for a maid.  Or the messianic who thought a new Ice Age was upon us.  Or the nut job who threatened to turn into a werewolf."
Detective Ron Harris, played by Ron Glass, aimed to escape the world of civil service.  Refinement, education, and a taste for the finer things in life fueled his trajectory, culminating with the publication of his book Blood on the Badge.
James Gregory played Inspector Frank Luger, an alumnus of the 12th Precinct.  Always quick to reminisce about his days on the street, Luger was fond of Captain Miller and the detectives at the 1-2.  Gregory was a perennial guest star on prime time television, boasting credits including The Streets of San Francisco, Ironside, All in the Family, McCloud, M*A*S*H, Cannon, Medical Center, All's Fair, Detective School, The Love Boat, Gunsmoke, The Big Valley, Judd for the Defense, Mr. Belvedere, That Girl, My Three Sons, and The Virginian.  In the 1967 movie Clambake, Gregory played an oil mogul who was the father of Elvis Presley's character.
As Barney Miller headed toward its final episode, the May 10, 1982 edition of People revealed the events leading to cancellation.  People writer Suzanne Adelson wrote, "But this year, as ratings dropped, ABC stalled on Arnold's request to raise the sitcom's budget above $500,000 per episode—perhaps in part to expand its lucrative syndication.  So Arnold announced plans to disband the 12th Precinct, criticizing the network."
Tags: 12th Precinct, 1974, 1975, 1982, All in the Family, All's Fair, August, Barney Miller, Black, Blood on the Badge, Cannon, Detective School, Dragnet, Greenwich Village, Gunsmoke, Hill Street Blues, Inspector Frank Luger, James Gregory, January, Japanese, Jewish, Judd for the Defense, Law & Order, Life and Times of Barney Miller, M*A*S*H, McCloud, Medical Center, Mr. Belvedere, My Three Sons, Naked City, New York, New York City, NYPD, NYPD Blue, People, Polish, Puerto Rican, Ron Glass, Ron Harris, San Francisco, Suzanne Adelson, That Girl, The Big Valley, The Life and Times of Barney Miller, The Love Boat, The New York Times, The Streets of San Francisco, The Virginian, Thomas Vinciguerra