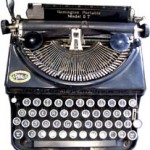 With Stephen Colbert entering the late night talk show wars, audiences have another choice to wind down their day.  Late night, a programming block invented by NBC with Broadway Open House in 1950, spurred a slew of hosts.
Steve Allen debuted Tonight, later dubbed The Tonight Show, in 1954.  Jack Paar turned it into a show based on wry humor complemented by conversation.  Johnny Carson took the mantle in 1962 and protected it for thirty years.  Jay Leno, Conan O'Brien, and Jimmy Fallon succeeded Carson, each putting his imprint on NBC's late night jewel.
Carson, of course, provided David Letterman with a late night platform, beginning in 1982 with Late Night.  Letterman's NBC tenure ended in 1993, when he jumped to CBS and stayed there for 22 years, until his retirement in May 2015.
Garry Shandling, a comedian who came of age in the 1980s with Jerry Seinfeld, among others, took viewers behind the scenes of a fictional late night talk show called The Larry Sanders Show.  An HBO offering in the 1990s, The Larry Sanders Show revolved around the eponymous show hosted by the title character, played by Shandling, who navigated wackiness, havoc, and chaos germinated by a quirky staff, including Rip Torn, Jeffrey Tambor, Jeremy Piven, and Janeane Garofalo.
Shot in a documentary style, The Larry Sanders Show featured celebrities playing themselves, including Howard Stern, Martin Mull, Dana Delany, David Spade, Corbin Bernsen, George Segal, Sharon Stone, David Letterman, Rob Reiner, Chevy Chase, Suzanne Somers, Richard Belzer, George Wendt, Bernadette Peters, Jon Stewart, Victoria Principal, Angie Dickinson, Robin Quivers, Jennifer Aniston, Danny DeVito, Tim Conway, Jerry Stiller, Marlee Matlin, Brooke Shields, and Drew Barrymore.
Upon Shout Factory's 2010 DVD release of The Larry Sanders Show in a box set, legendary television critic Tom Shales of The Washington Post, wrote, "With the brilliant concept of Sanders, he was able to have his talk and tweak it, too—a show-with-benefits that took us backstage and onstage with wicked facility.  Cleverly yet simply, Sanders differentiated the two worlds—both fakey, but in different ways—by shooting the talk show on crisp and shainy videotape and the backstage stuff on slightly grainy, softer-edged film."
Shales continued, "The joy of the show had little to do with its technical trickery, however; it was in the sharp and incisive writing and, even more so, in the wonderfully dimensional performances—Shandling never better than as this blurred and frantic variation on himself, with Rip Torn unforgettably authentic as Artie, Sanders's nearly omniscient producer, and Jeffrey Tambor, painfully great as the hilariously transparent Hank Kingsley, Larry's talentless announcer and sidekick, and a man perpetually muffing his quest to be taken seriously."
In an interview with Dave Itzkoff of The New York Times coinciding with the DVD release, Shandling revealed his initial impression of Rip Torn:  "With Rip he came in the first time, and his agent said he wouldn't read.  Weeks later it was just him and me in a room with no one else, and I said to Rip, 'Could we read half of this together?'  And he said, 'I don't want to read.'  I said, 'That's totally fine,' and I pushed it to the side of the table.  We talked for less than another minute, and he reached over and took the page, and he starts the scene.  It's like trying to describe a good date to a friend the next day.  I had to say to HBO and everybody else, 'Honestly, this is the best sex I have had.'"
Tags: 1950, 1954, 1982, 1990, 1990s, 2010, 2015, Angie Dickinson, Bernadette Peters, Broadway Open House, Brooke Shields, CBS, Chevy Chase, Conan O'Brien, Corbin Bernsen, Dana Delany, Danny DeVito, David Letterman, David Spade, Drew Barrymore, Garry Shandling, George Segal, George Wendt, HBO, Howard Stern, Jack Paar, Janeane Garofalo, Jay Leno, Jeffrey Tambor, Jennifer Aniston, Jeremy Piven, Jerry Seinfeld, Jerry Stiller, Jimmy Fallon, Johnny Carson, Jon Stewart, late night, late night talk show, Marlee Matlin, Martin Mull, NBC, Richard Belzer, Rip Torn, Rob Reiner, Robin Quivers, Sharon Stone, Shout Factory, Stephen Colbert, Steve Allen, Suzanne Somers, The Tonight Show, The Washington Post, Tim Conway, Tom Shales, Tonight, Victoria Principal, Washington Post