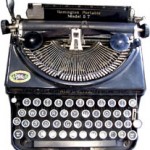 Premiering in 1988, Murphy Brown used the setting of a television news program to propel comedy.  Candice Bergen starred in the title role of a famous network newswoman who loves Motown music, hates Barry Manilow, and struggles with a string of incompetent secretaries.  Murphy Brown aired on CBS for 10 seasons.
A reforming alcoholic, Murphy Brown is the star of FYI, a television show in the same news magazine genre category as 20/20.  Bergen had the great fortune of solid writing, a strong supporting cast, and exemplary guest stars, including Morgan Fairchild, Colleen Dewhurst, Scott Bakula, Harry Shearer, and Darren McGavin.
During the show's second season, John J. O'Connor of The New York Times distinguished Murphy Brown from Mary Tyler Moore, the 1970s powerhouse situation comedy set in the newsroom of a Minneapolis television station.  "Television entertainment does indeed reflect changing times," wrote O'Connor.  "In the beginning, the 30ish Mary Richards was going to be divorced but that particular status made network executives nervous.  So Mary simply became a single working woman whose sex life was implied, very lightly, in passing.  Often uncertain and frazzled, Mary could get admirably tough, even militant, when pushed too far.
"Murphy, in her 40's, is given far more latitude.  In the very first episode, she announced her stay in the Betty Ford Clinic for an alcohol problem.  As the star reporter for a network news magazine, she is highly competitive and confident.  Marriage may not be a top priority at the moment but an occasional high-sizzle affair is accepted as a matter of course.  And when you least expect it, the gorgeous, talented Murphy turn wonderfully goofy."
Bergen won five Emmy Awards during the show's run, but she was not the first choice of Murphy Brown creator Diane English.  In the 1995 book The Agency, about the William Morris Agency, Frank Rose wrote, "English had developed the show with JoBeth Williams in mind, but when Williams decided to pass, the television department started looking for someone else to fill the role.  Candice Bergen's agent got her a script.  Bergen was skeptical, but when she read it—on a plane to New York—she got so excited, she phoned the Morris office in mid-flight and asked what she had to do to get the part.
"A meeting was arranged.  English decided she was perfect."
In the 1992 episode "A Chance of Showers," Murphy's peers played themselves hosting a baby shower for Murphy:  Joan Lunden, Paula Zahn, Faith Daniels, Katie Couric, and Mary Alice Williams.  Murphy's decision to have a baby out of wedlock became a national topic in 1992, when Vice President Dan Quayle triggered a firestorm by criticizing the story line.
"Bearing babies irresponsibly is simply wrong.  Failing to support children one has fathered is wrong," said Quayle.  We must be unequivocal about this.  It doesn't help matters when prime time TV has Murphy Brown, a character who supposedly epitomizes today's intelligent, highly paid professional woman, mocking the importance of fathers by bearing a child alone and calling it just another lifestyle choice."
Murphy Brown incorporated Quayle's comments into her pregnancy story line, enhancing the show's verisimilitude.  In the episode "Angst for the Memories," Murphy interviews Nick Brody, a counterculture icon of the 1960s.  Played by Martin Sheen, Brody surprises Murphy when his words indicate a drastic shift from liberal activism to conservative views.
In the show's final season, Murphy battled breast cancer.  Characteristically, she won the battle.