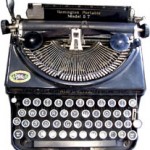 Dennis Franz stayed with NYPD Blue for its entire run on ABC from 1993 to 2005.  But before he won Emmy Awards for his portrayal of Detective Andy Sipowicz, Franz starred in several television series.  Some may be long forgotten.
In 1982, NBC debuted Chicago Story an ambitious drama about the lives of doctors, cops, and prosecutors and defense attorneys in the Windy City.  Each episode was 90 minutes, a rare length in prime time television.  Franz played Officer Joe Gilland.
Chicago Story lasted about three months.
The following year, Franz played Angelo Carbone, the pitching coach for the Bay City Bluebirds on Bay City Blues, an NBC drama created by Steven Bochco and Jeffrey Lewis on the heels of Hill Street Blues, which Bochco co-created with Michael Kozoll.  Lewis was a writer on Hill Street Blues.
Bay City Blues, like Hill Street Blues, was an ensemble show.  In addition to Franz, it featured Michael Nouri, Sharon Stone, Michele Greene, Kelly Harmon, Ken Olin, Peter Jurasik, and Bernie Casey.  Pat Corley played Ray Holtz, the owner of the Bluebirds.  His financial instability put the team's existence in jeopardy.  "Meanwhile, he plugs on, giving the local blue-collar fans pregame extravaganzas that include cow-milking and hog-chasing contests, not to mention the goofy cavortings of a clown dressed up in a ratty bluebird costume," wrote John J. O'Connor in his review of Bay City Blues for The New York Times.
Franz played two characters in Hill Street Blues.  In a story arc that stretched over several episodes, Franz guest starred as Sal Benedetto, a dirty cop.  After the Benedetto story ended with the detective's death, Bochco brought Franz back to Hill Street Station as Detective Norman Buntz, a sarcastic cop with a penchant for working with Sid the Snitch, played by Jurasik.  The pair offered comic relief.  The NBC's programming brass okayed a spin-off, Beverly Hills Buntz.  It lasted a few episodes in 1987, featuring Buntz opening a private investigation agency in one of the most glamorous cities in the world.  Jurasik joined Franz for the spin-off.
In 1989, Franz starred in Nasty Boys, an NBC tv-movie with an eponymous theme song.  Nasty Boys revolved around an elite narcotics squad in Las Vegas, led by Lieutenant Krieger, played by Franz.  NBC expanded the story into a television series.
Franz built a body of work that includes guest starring roles in Hunter, Matlock, Riptide, Simon & Simon, Street Hawk, The A-Team, and T.J. Hooker.  But the role of Andy Sipowicz may be his defining role.
In 1995, Sean Mitchell examined the career of Dennis Franz for an article in the Los Angeles Times.  "Divorced, lonely, a recovering alcoholic with a distant son, Sipowicz is a guy who's got more than his share of personal problems and seems to be getting through life one hour at a time," Mitchell wrote.  "Yet his limitless supply of inflammatory irony, political incorrectness and black humor makes him hugely entertaining all the same.  He is the 28th cop Franz has played in films, on stage and on TV but the one, of course, who has made all the difference."
Upon the show's exiting prime time in 2005, David Carr honored Franz in The New York Times.  "And Detective Sipowicz, with a face that looks as if it were carved out of potatoes and the body style of a greeter at Home Depot, was an unlikely hero," wrote Carr.  "Dark and complicated, with barely hidden racial attitudes that do not generally spell television success, as well as a visceral mistrust of authority and a bad past in the bottle, Sipowicz always seemed as if he might turn vigilante and rid the world of all the so-called 'smells' that made it such a disgusting toilet to work in."