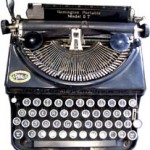 Clayton Moore is synonymous with the Lone Ranger.  He played the character in The Lone Ranger television series that aired on ABC from 1949 to 1957.  But he wasn't the only actor to do so.
Moore departed the series after the second season, only to be rehired a few years later.  The reason for the departure is not clear.  Some reports indicate a salary dispute while others cite poor treatment.  Whatever the reason, Moore left the door wide open for another actor to take over the role, potentially a make-or-break situation for the Lone Ranger the franchise.
John Hart filled the void created by Moore's egress.  Hart had guest roles in the episodes Rifles and Renegades and Sheriff of Gunstock.  Even though Hart played the Lone Ranger for 52 episodes, Moore enjoys the link.  But Hart's connection with the character goes beyond the 1950s television series.
He appeared as the Lone Ranger in an episode of Happy Days.  Hi Yo, Fonzie Away centers on Fonzie's birthday as the king of cool's friends arrange the ultimate birthday gift — a visit from the Lone Ranger.  Fonzie holds the Lone Ranger in the highest esteem.  In another Happy Days episode, The Muckrakers, Fonzie uses the Lone Ranger as an analogy for his friendship with Richie Cunningham.  When Richie investigates the cafeteria operations at Jefferson High School, he discovers Fonzie's weakness.  Liver.  Of course, Richie wants to exploit his scoop while Fonzie insists that his aversion remain a secret.  He says that a lot of people tried to take off the Lone Ranger's mask, but Tonto never tried.
The Lone Ranger also influenced another story line.  In Fonzie's Getting Married, Fonzie falls in love with a girl named Maureen.  To his shock, he discovers that Maureen is an exotic dancer nicknamed The Lone Stripper, her costume consisting of a cowgirl outfit.
Following the Happy Days cameo, Hart appeared as the Lone Ranger in an episode of The Greatest American Hero — My Heroes Have Always Been Cowboys.  At a public appearance in the episode, the Lone Ranger describes the ambush at Bryant's Gap that led to his becoming the "masked man" in pursuit of justice.  He also gives Ralph Hinkley, the title character, an autographed photograph.
In the 1981 movie The Legend of the Lone Ranger, Hart had a small role as Lucas Striker, Editor of the Del Rio Dispatch newspaper and father of a potential love interest for John Reid, a.k.a. the Lone Ranger.  Hart's character name paid tribute to Fran Striker, the writer responsible for shaping the Lone Ranger during the early years of the radio series in the 1930s.
Tags: 1930, 1930s, 1949, 1950, 1950s, 1957, ABC, ambush, analogy, Bryant's Gap, cafeteria, Clayton Moore, Del Rio, Del Rio Dispatch, episode, episodes, Fonzie, Fran Striker, friendship, Happy Days, John Hart, John Reid, Legend of the Lone Ranger, liver, Lone Ranger, Lone Ranger's mask, Lucas Striker, Muckraker, Muckrakers, My Heroes Have Always Been Cowboys, public appearance, radio, radio series, Ralph Hinkley, Richie Cunningham, Rifles and Renegades, series, Sheriff of Gunstock, stripper, television, television series, The Greatest American Hero, The Legend of the Lone Ranger, The Lone Ranger, The Lone Stripper, weakness, writer