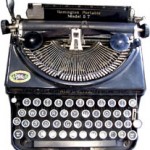 In the 1980s, NBC's peacock rose like a phoenix after startling programming disasters, including Pink Lady and Jeff, Supertrain, and the departure of the original Not Ready for Prime Time cast of Saturday Night Live.  Under programming guru Brandon Tartikoff and his lieutenants, Warren Littlefield and Jeff Sagansky, NBC achieved prominence, success, and distinction.
Hill Street Blues debuted in 1981, altering television with story arcs running throughout several episodes.  Its magic derived from an ensemble of talented character actors, engaging scripts, and great chemistry in the cast.  Where Hill Street Blues revealed an urban realism previously unseen on television, St. Elsewhere depicted realistic situations in the lives of doctors and patients at Boston's fictional St. Eligius Hospital.
On Hill Street Blues, stories did not wrap up nicely by the end of the hour, in contrast to previous police dramas.  On St. Elsewhere, patients died, in contrast to previous medical dramas.  Plus, St. Elsewhere had a softer tone, indulging in frequent nods to television, for example, Dr. Craig referencing a colleague practicing "in L.A.  Law."  The mention was a wink to the audience regarding the powerhouse legal drama L.A. Law.  It showcased life in the law firm of McKenzie Brackman Cheney & Kuzak.  Complex legal issues formed the cornerstone of the show, sometimes with real-life counterparts.  During L.A. Law's eight-year run, the firm name changed several times to reflect the elevation of certain characters and the departure of others.
Miami Vice made pastels fashionable, induced men to wear Italian casual shoes with no socks, and exhibited music video sequences inspired by the new cable network MTV.
The Cosby Show rejuvenated NBC's prime time fortunes when it debuted in 1984.  Family Ties introduced us to Michael J. Fox.  Cheers may be described as Taxi in a bar.  It featured a bunch of amiable underachievers who always knew your name, as described in the show's theme song.  Night Court starred comedian Harry Anderson as Judge Harold T. Stone presiding over a courtroom that included an assistant district attorney boasting a social life ignited by a libido that Hugh Hefner would envy.
A couple of NBC shows were period pieces that did not fare so well, despite their quality.  Crime Story lasted two seasons.  It featured Chicago cop Mike Torello in a quest to put mobster Ray Luca behind bars in the early 1960s.  The show's setting moved from Chicago to Las Vegas in the second season.  Set in the mid-1950s, Private Eye had a film noir quality.  Miami Vice creator and Hill Street Blues writing staff alumnus Anthony Yerkovich also created Private Eye.  But its writing pedigree, retro look, and plum time slot after Miami Vice did not help its auspices.  Private Eye aired from September 1987 to January 1988.  Notably, it co-starred future film star Josh Brolin.
Former NFL standout Fred Dryer starred in Hunter, playing the title role.  Initially, the show's premise revolved around LAPD Detective Rick Hunter going against the family grain of organized crime.  That storyline faded in the show's second season.
Bay City Blues lasted only a few weeks.  It dramatized the victories and losses of the minor league Bay City Bluebirds, both on and off the field.  Future stars Sharon Stone and Dennis Franz were cast members.  Franz also starred in Chicago Story, an ambitious 90-minute drama about lawyers, doctors, and police in the Windy City.  Craig T. Nelson, Maud Adams, and Daniel Hugh-Kelly were also members of Chicago Story's ensemble cast.  Chicago Story debuted at the beginning of the 1982-83 television season.  It did not see a second season.