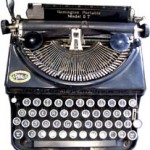 Sitting in my bookcase is a childhood icon.  The Story of Baseball by John M. Rosenburg.
Random House published this oversized baseball history book for children in 1962 and several updated versions thereafter. It was the book that I read after Little League games, on rainy Sunday afternoons, and during cold winter months as I waited for the Spring ritual of baseball's renewal.
Rosenburg's book divides baseball history into easily digestible chapters falling in the range of 2-3 pages. But The Story of Baseball is not merely a book.  It's a passport to the touchstones of baseball history, baseball lore, and baseball icons.
It's how I learned about the 1919 Black Sox scandal, Carl Hubbell striking out five consecutive batters in the 1934 All-Star Game, and Jackie Robinson breaking the color line with the Brooklyn Dodgers.
The Story of Baseball was an invaluable guide to a timeless game steeped in legend, decorated by myth, and obsessed with facts, statistics, and trivia.
As children, we learn the game and adapt versions beyond groomed Little League ball fields to other sites of play – backyards, driveways, and streets. Standard rules apply for the batter.  Four balls equal a walk and three strikes equal an out.
Wiffle® Ball can be played with two or more players. The basic equipment consists of an authorized Wiffle® bat and ball – at the very least, the game requires a pitcher and a batter. Typically, "invisible" men represent base runners.  "Invisible Man on Second.  A hit over your head past the rose bushes counts as a single, so Invisible Man will score."
Stickball is an urban game, classically played with a broomstick and tennis ball or pink spaldeen ball in the streets of northeastern cities.  "Anything past the Buick on a fly is a home run.
From rural meadows to suburban greenbelts to metropolitan asphalt, baseball is entrenched in America. And so is its history.
The Story of Baseball takes children on a journey through that history. And it is well worth taking.
35 years have passed since Rosenburg's last version in 1977. Perhaps the future will see an updated version of that journey back to the past.