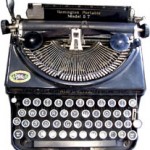 Based on the eponymous novel by Paul Hemphill, the 1987 HBO tv-movie Long Gone starred William Petersen, Dermot Mulroney, and Virginia Madsen.  Long Gone revolves around the fictional Tampico Stogies, a minor league team in Florida during the late 1950s.
At the heart of the Stogies is Cecil "Stud" Cantrell, played by Petersen.  A pitcher and slugger, Cantrell almost played in the major leagues.  Cantrell's competition was Stan Musial.  Cantrell admits that he "hit the ball harder but Stan the Man had a prettier swing."  Then, the United States entered World War II.  Cantrell served his country, sustaining injuries in combat.  They proved insurmountable for a major league career.
Cantrell mentors Jamie Don Weeks, a rookie with natural skills buttressed by a lack of knowledge about women.  Weeks transforms into a ballplayer with confidence on and off the field as he mirrors Cantrell's mannerisms.  He also gets his girlfriend pregnant.
Madsen portrays Dixie Lee Boxx, a beauty with maturity, cynicism, and a dash of hopefulness.  Henry Gibson plays Hale Buchman, owner of the Stogies.  In a rare talking performance, Teller plays his son.
Hemphill's book receives a mostly faithful treatment from the tv-movie.  In the March 26, 2015 article "Baseball movie made in Tampa Bay in 1986 is 'Long Gone,'" Steve Persall, movie critic for the Tampa Bay Times, recounts the main storyline.  "Long Gone is based on a novel by the late Paul Hemphill, who more than five decades ago worked as a sportswriter for the then Tampa afternoon newspaper, the Tampa Times," writes Persil.  "It is about the Graceville Oilers, a Class D minor league team led by Cantrell, dim bulb rookie Jamie Weeks and Joe Louis Brown, whose blackness is distracted by bombshell Dixie Lee Boxx while facing a career crossroad."
Jack Sommersby of Efilmcritic.com praised, "Long Gone boasts fine period detail (the setting is 1957) and a textured atmosphere of dailiness that transport us to a distinctive time and place" in addition to highlighting that Petersen and Madsen "clearly love their craft."
The Dothan Cardinals rival the Stogies.  It's a dream of Cantrell's to play for the Cardinals organization, a lure dangled for the Stogies star when the owner offers a job if Cantrell and Brown stay out of a game against the Cardinals.  Cantrell gets a job and Brown gets a brand new car.  Ultimately, Cantrell and Brown play in the game, the Stogies win, and Cantrell and Weeks marry their love interests.
In Hemphill's 2009 obituary for The New York Times, William Grimes wrote, "Mr. Hemphill turned a flair for sportswriting into a columnist's job at the old Atlanta Journal in the 1960s, when the New Journalism began to take hold.  Like Jimmy Breslin, a writer he was often compared to, he turned his roving eye to ordinary Southerners overlooked by most writers and mined the inexhaustible vein of human experience that he summed up, in his collection Too Old to Cry (1981) as 'lost dreams and excess baggage and divorce, whiskey, suicide, killing and general unhappiness.'  He also wrote blunt columns about a race at a time when the topic was incendiary in the South."