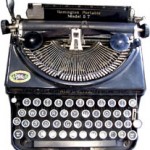 Saturday Night Live has been and continues to be a launching pad for actors to break into the movies.
Chevy Chase and Foul Play.
John Belushi and Animal House.
Eddie Murphy and 48 Hours.
Mike Myers and Wayne's World.
Tina Fey and Mean Girls.
But Saturday Night Live is also a launching pad for television icons beyond Saturday nights in Studio 8H in 30 Rockefeller Center.
In 1993, SNL creator Lorne Michaels took over NBC's Late Night franchise after David Letterman bolted for CBS.  Michaels tapped Conan O'Brien to succeed Letterman.  O'Brien, a writer on Saturday Night Live and The Simpsons, hosted Late Night for 16 years, The Tonight Show for seven months, and, presently, Conan on TBS.
After O'Brien's tenure, Michaels selected Saturday Night Live icon Jimmy Fallon as the Late Night host.  When the Tonight Show debacle culminated in O'Brien leaving NBC, Fallon became the host of NBC's late night cornerstone, which debuted in 1954 with Steve Allen at the helm.
Fey created 30 Rock, a sitcom about the antics behind the scenes of TGS, a late night comedy show on NBC.  Michaels's production company, Broadway Video, produced 30 Rock.  Fey played Liz Lemon, the head writer of TGS.  Alec Baldwin, played NBC executive Jack Dinghy, who retools TGS by bringing in Tracy Jordan, played by Tracy Morgan in a parodic performance of his bombastic, affable, and hilarious persona.
30 Rock had a meta quality, certainly.  Rather than fictionalize its setting, 30 Rock not only used NBC, it poked comedic jabs at the peacock network.  As 30 Rock neared its finale, Alessandra Stanley of The New York Times wrote, "It seemed at times almost like a transcript of production meetings at the NBC headquarters, at 30 Rockefeller Center.  Ms. Fey made use and fun of everything that NBC holds sacred, including product placement, corporate synergy and some of its most venerable stars.
Amy Poehler starred in NBC's Parks and Recreation, a sitcom about the fictional town of Pawnee, Indiana.  Starring as Leslie Knope, a dedicated public servant unafraid to exhibit idealism about her hometown, she battles apathy, bureaucracy, and ignorance among her staff, Pawneeans, and other public servants.
Upon the ending of Parks and Recreation, Mary McNamara of the Los Angeles Times praised the show's depth.  "Yet the series offered one of the most hopeful versions of humanity to be found on television," stated McNamara.  "Week after week community was celebrated over narcissism, frankness over spin, service over personal gain, breakfast over all other food groups, and all done in a way that was never preachy or overly sentimental."
David Spade starred in Rules of Engagement, a CBS sitcom revolving around the relationships of newlyweds, a longtime married couple, and Spade's character, an unabashed lothario.  Spade's credits also include Just Shoot Me, an NBC sitcom about Blush a fictional women's magazine.  George Segal, Wendie Malick, Enrico Colantoni, and Laura San Giacoma also starred.  Spade played Dennis Finch, the smarmy assistant to Jack Gallo, the Blush founder, played by Segal.
Phil Hartman starred in NewsRadio, an NBC sitcom also featuring Stephen Root, Andy Dick, Dave Foley, and Maura Tierney.