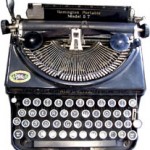 Major League thrilled movie audiences in 1989 with its classic underdog theme.  Focusing on a fictional version of the Cleveland Indians, Major League starred Charlie Sheen as rookie pitching sensation Rick "Wild Thing" Vaughn, Tom Berenger as veteran catcher Jake Taylor, Corbin Bernsen as selfish third baseman Roger Dorn, and Wesley Snipes as rookie speedster Willie Mays Hayes.
It's a film that boasts a roster of actors with a rich television legacy.  Sheen, for example, took over the lead role in Spin City, after Michael J. Fox left the show.  Two and a Half Men became a smash hit for CBS, largely because of Sheen.
Bernsen starred in Major League concurrent with his role as matrimonial attorney Arnie Becker in NBC's L.A. Law, a signature show for the home of the peacock.
On Cheers, another NBC success in the 1980s, Berenger had guest appearances as Don Santry, a plumber gaining the affections of Rebecca Howe, played by Kirstie Alley.  Other television roles for Berenger include Teddy Roosevelt in the 1997 tv-movie Rough Riders and college football coaching legend Paul "Bear" Bryant in the 2002 tv-movie The Junction Boys, based on the eponymous book by Jim Dent.  In the 1983 movie The Big Chill, Berenger played Sam Weber, a television star.  Weber's hit show is J.T. Lancer.
James Gammon played manager Lou Brown in Major League.  He also played Nick Bridges, the father of the title character in Nash Bridges.
Dennis Haysbert played Pedro Cerrano, a ballplayer with the power of Zeus.  Cerrano does not rely on physical strength, however.  He embraces voodoo.  A little more than a decade after Major League, Haysbert played David Palmer, a presidential candidate and, later, the President of the United States on 24.
As play-by-play announcer Harry Doyle, Bob Uecker is the comic relief for Major League.  Uecker graced the small screen in the 1980s television sitcom Mr. Belvedere, based on the movies that, in turn, were based on the 1947 novel Belvedere by Gwen Davenport.
Major League has a villain.  Rachel Phelps, a former Las Vegas showgirl, inherited the team from her deceased husband.  She wants to move the Indians to Miami, where the city will offer her a new stadium in addition to other perks.  Rachel can break her lease with the city if attendance falls below 800,000 for the season.  Hence, she recruits a team with losers in the lineup to ensure that the team will keep fans away from the stadium.
The New York Times did not carry a review bathed in praise.  In the April 7, 1989 edition, Caryn James wrote, "Towards the end, of course, they discover Rachel's insidious plan, and decide they must finish first in their division so she will be too embarrassed to replace them with even worse players.  Technically, that reasoning makes them practical.  But in the last half-hour the film goes soft anyway, and heads for that never-never land of movie baseball, where the obligatory big game and the slow-motion shot of the last play are waiting."
In the April 7, 1989 edition of the Los Angeles Times, Kevin Thomas praised Major League, writing that it had "ingratiating charm."
There have been two sequels.  Major League II was released in 1994.  Major League: Back to the Minors was released in 1998.