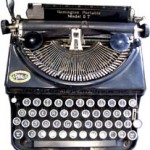 1951.  The Giants Win the Pennant!  Ralph Branca.  Brooklyn Dodgers.  Bobby Thomson.  New York Giants.  Leo Durocher.  Polo Grounds.    Russ Hodges.  The Shot Heard 'Round the World.  Larry Jansen.
Larry Who?
Ralph Branca threw the pitch that Bobby Thomson sent over the left field wall at the Polo Grounds to secure the 1951 National League pennant for the New York Giants.  While the Scot from Staten Island leapt across the Polo Grounds base paths like King David when the Ark of the Lord came into Jerusalem, a Giant pitcher benefited with a "W" in the scorecard – quietly, as is the wont of pitchers that yield glory to dramatic home runs, acrobatic fielding, and explosive base running.   Even a baseball aficionado soaked in sobriety – the serious-minded kind, not the liquor abstinence kind – may not remember Larry Jansen, his name submitting to the grandeur of Thomson's blast.
Jansen was a native of Verboort, Oregon, a community founded by Father William Verboort for Dutch Catholic families in 1875, the year before the National League began.  Verboort, a Holland native born in 1835, emigrated to the United States and settled with his family in Wisconsin in 1848.  After studying under Father Edward Daems, the Vicar General of the Diocese of Green Bay, Father Verboort studied in Milwaukee at the St. Francis De Sales seminary.  Ordained on Christmas Day 1864, Verboort received an appointment to pastor of Depere, Wisconsin where he stayed for eleven years before pioneering west to settle a Dutch Catholic community in a place later named for him.
Jansen's passion for his Verboort brothers and sisters inspired him to return home after his playing days to the community named for its founder.  He settled into a quiet, almost rural life compared to playing and living in the country's biggest cities. Jansen found success on Manhattan, the island settled by his Dutch ancestors after Peter Minuit bought it from the Indians in a deal that would make Donald Trump blush.  Before joining the Giants in 1947, Jansen pitched for the minor league San Francisco Seals.  During his rookie season, Jansen placed 2nd in the Rookie of the Year voting to Jackie Robinson.  21-5 record and 3.16 ERA.
Although Jansen may be a footnote to Thomson's eternal flame of baseball history, his Verboort lineage yields an omen, eerie perhaps, of the events leading up to Ralph Branca's fateful pitch.
In the Introduction to the biography Verboort: A Priest & His People, Father Scott Vandehey cites a verse from Hebrews 12:1-2 that mirrors the mission, struggle, and victory in the 1951 Giants-Dodgers competition for the National League pennant.  "My brothers and sisters: …since we are surrounded by so great a cloud of witnesses, let us…persevere in running the race that lies before us while keeping our eyes fixed on Jesus."