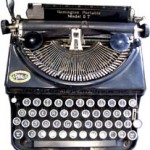 When Charles Ebbets died in 1925, Ebbets Field remained as an emblem of his dedication to bring high-quality baseball to Brooklyn.  The play on the field, less so.
Hitting a one-in-a-million line drive to a second baseman that fuels an unassisted triple play in the 1920 World Series is a fluke.  But the misery did not stop there.  The Dodgers earned their "Daffiness Boys" moniker through amateurish play.
What the Washington Generals are to the Harlem Globetrotters, the Brooklyn Dodgers were to the National League of the 1920s.  Exhibit A:  Three men on one base during a game against the Boston Braves in 1926.
A long-standing joke represents the fans' humorous outlook during the bleak times for Brooklyn.  A cab driver has his radio tuned to the game when a pedestrian inquires, How's the game going?
The driver says, The Dodgers have three men on base.
The pedestrian inquires further, Which base?
Sometimes, the roles are reversed with a cab driver passing Ebbets Field and shouting the inquiry to a spectator.  Still, the event referenced in the joke actually happened.  Babe Herman recounted the scenario that inspired the joke for Lawrence S. Ritter's 1966 compilation of interviews, The Glory of Their Times.
"We were playing the Boston Braves in 1926 and the score was tied, 1-1, in the bottom of the seventh inning.  I came up to bat with the bases loaded:  Hank DeBerry was on third, Vance on second, and Chick Fewster is caught in a run-down, so I get up and sprint for third, like I'm supposed to.  That way we'll have a man on third even if Chick is tagged out.
But when I got to third, Fewster was already there, which surprised me.  And then here comes Vance into third from the other side.  That really surprised me, 'cause I thought he'd scored long ago.  After all, he was on second, and even if you're slow as a turtle you should be able to score from second on a double!  Especially when the first throw was to second base on me.
Anyway, there we were all on third at one and the same time.  Vance was declared safe and Fewster and I were both out.  If there was any justice, Vance would have been the one declared out because he's the one caused the traffic jam in the first place.  But down through history, for some strange reason, it's all been blamed on me.
Ironic, isn't it, when you realize that I drove in the winning run with that hit.  We won the game, 4-1, and that double scored DeBerry with the go-ahead run.   Only time I can think of when a fellow drives in the winning run and the press makes him a goat instead of a hero!"