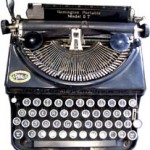 Ray Kroc must have felt like the 19th century prospectors that struck gold when he fulfilled an order by Dick and Mac McDonald in 1954 for eight multi-mixers.  They were milkshake machines that could make five milkshakes at a time.
It happened in San Bernardino, California. "There he found a small but successful restaurant run by brothers Dick and Mac McDonald, and was stunned by the effectiveness of their operation."
A salesman, Kroc sold the McDonald brothers on his vision for franchising the business beyond their eight restaurants. Kroc opened his first McDonald's restaurant in 1955. Then he opened another. And another. And more. By 1960, Kroc had more than 200 McDonald's restaurants under his aegis. He bought out the McDonald brothers in 1961 for $2.7 million, built a worldwide empire on the foundation that they created, and stayed true to their food preparation precepts.
Every McDonald's restaurant is uniform in its food preparation. A Filet-O-Fish sandwich in Baltimore tastes exactly the same in Omaha. Or Miami. Or Tel Aviv.
Kroc extended his empire beyond fast food. He bought the San Diego Padres in 1974. Kroc died in 1984 and his widow, Joan Kroc, sold the team in 1990.
Under Kroc, McDonald's became a household name. No MBA. No family fortune. Kroc relied on his business sense, salesmanship, and passion for success in taking McDonald's to heights not considered by the McDonald brothers.
He went from being a slightly past middle-aged salesman hawking milkshake equipment to an American business pioneer. His sales background undoubtedly added influence to the business nuts and bolts of McDonald's – selling franchises, buying real estate for new restaurants, approving ad campaigns.
As the number of McDonald's restaurants increased, so did the value of the McDonald's name.
The McDonald's trademarks, including the word "McDonald's" and golden arches design, have inherent value that runs as deep as the Pacific Ocean. At the 2007 International Trademark Association Annual Meeting in Chicago, McDonald's CEO Jim Skinner gave the Keynote Address. He said that if every McDonald's restaurant in the world, more than 33,000, burned to the ground at the same time, he would be able to get loans and lines of credit to start rebuilding them because of the value in the McDonald's trademarks.
Today, McDonald's has a market capitalization of more than $89 billion dollars, a place in the Fortune 500, and restaurants in 119 countries on six continents.
Indeed, Ray Kroc saw gold in 1954. Or golden arches, as the case may be.
---
[i] http://www.mcdonalds.com/us/en/our_story/our_history/the_ray_kroc_story.html